CU Scarborough hosts sports community day with live football, CPR teaching sessions and much more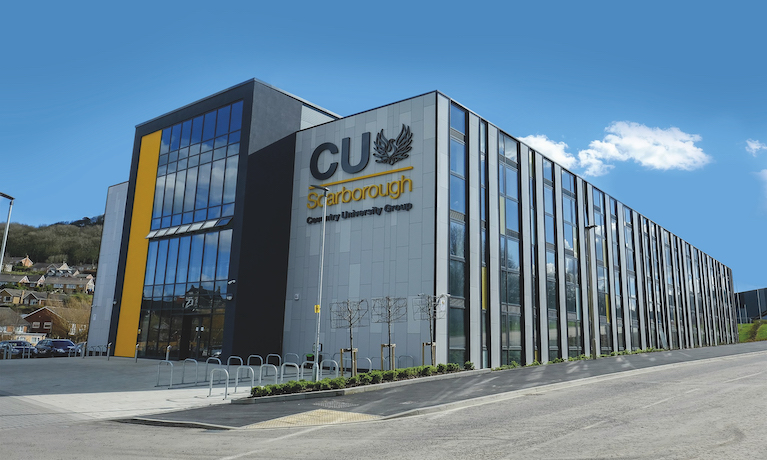 ---
Friday 08 July 2022
Press contact
---
CU Scarborough welcomed the people of North Yorkshire to its site on Saturday as it hosted a jam-packed day of fun, sport and learning opportunities.
The day kicked off with an exciting family footgolf event as well as CPR teaching sessions and a strength and conditioning masterclass, before culminating in a clash of Scarborough Athletic FC legends on the Flamingo Land stadium pitch.
Amid the growing publicity around the importance of first aid and CPR within football following incidents impacting elite professionals including the likes of Christian Eriksen and Fabrice Muamba in recent years, CU Scarborough's 'Start the Heart' workshop, in conjunction with an Office for Students project, was included in the day's itinerary with hopes of helping the local community to learn essential skills around CPR that they can take away for use in sport and everyday life.
The ambition of the day overall was to get local people involved in sport through fun-based activities and key learning, as well as raising awareness of the courses on offer at CU Scarborough.
We were absolutely thrilled to be able to team up with Scarborough Athletic FC and Everyone Active to welcome the local community down to CU Scarborough and the Flamingo Land stadium on Saturday. Helping people get active and learn more about sport is an important facet of our mission, and to be able to do so all whilst helping to teach local people how to perform CPR was a hugely rewarding and important opportunity.

To also be able to help bring together the people of Scarborough to watch and celebrate their local footballing heroes was a real added bonus too.

Matt Butterworth, Head of Academic Studies at CU Scarborough
CU Scarborough, part of the Coventry University Group, offers a range of career-focused courses in supportive environments, with flexible entry requirements and pathways onto courses providing access to higher education for students from a wider range of backgrounds.