Coventry University wins funding to evaluate NHS Nursing Training Programme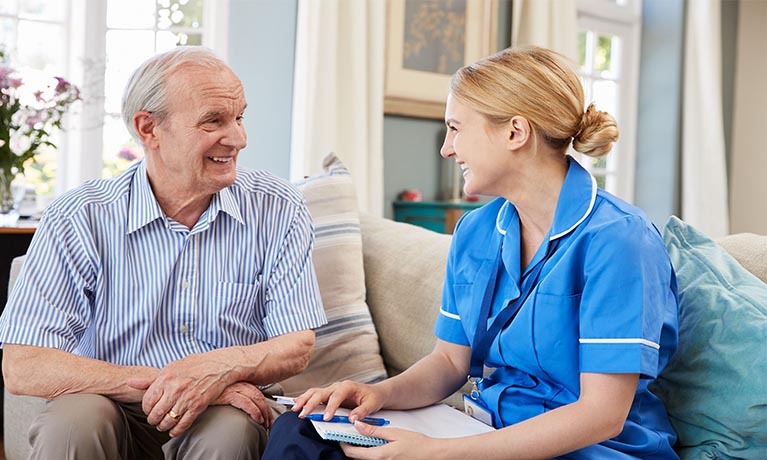 University news / Research news
---
Wednesday 25 May 2022
Press contact
---
Coventry University has been commissioned by the National Health Service (NHS) to evaluate the impact of the new NHS Professional Nurse Advocates (PNA) programme.
Launched in March 2021, the PNA programme is a clinical and professional leadership course that provides senior nurses with the skills to listen and understand the challenges and demands of fellow colleagues, then to lead support and deliver quality improvement initiatives in response to them.
Twelve months after the PNA programme launched, Coventry University's Centre for Healthcare Research has gained a unique opportunity to evaluate the training and its impact on nurses' workplace development and the sector.
Researchers at the Centre for Healthcare Research work on national and global health priorities by improving the experiences of staff and enabling key stakeholders from the NHS, universities and other partners to work together and ultimately make a difference to patient care.
A dedicated team that has extensive experience of designing and completing assessments in relation to NHS services will be delivering the evaluations.
The Professional Nurse Advocate programme is the first of its kind for nursing, not just in England but across the world, and it is vitally important we measure its impact so we can extrapolate what makes it successful. Coventry University has an excellent team who will be able to analyse this innovative programme, which provides advocates with the skills to understand the challenges experienced by fellow colleagues and to make improvements, and I am looking forward to reading their findings.

Dr Emma Wadey, Deputy Director of Mental Health Nursing at NHS England and Improvement
The Professional Nurse Advocates programme is a timely initiative that supports NHS staff through supervision and in turn, has the potential to enhance the patient experience. We are delighted to have the opportunity to explore the programme implementation, where it has made an impact and to inform how it can be further developed and improved.

Rosie Kneafsey, Director of Centre for Healthcare Research
This is a great example of how the work of our Centre for Healthcare Research is really making an impact on the ground within the heath sector. Evaluations of new innovations, programmes and interventions are a really important element of the evidence-based practice cycle.

Richard Dashwood, Deputy Vice-Chancellor Research, Coventry University
Find out more about the Centre for Healthcare Research.