Coventry University developing virtual placements to train Indonesia's nurses of the future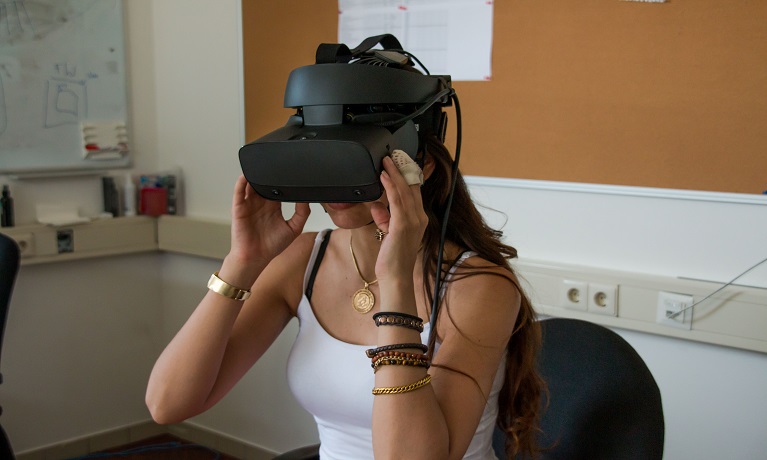 ---
Wednesday 02 March 2022
Press contact
---
A new virtual placement to train the next generation of nurses in Indonesia is being developed by Coventry University. 
The Virtual Simulated Nursing Placement is being created for the Indonesian Ministry of Health, in collaboration with 38 polytechnics throughout the country, with the aim of making the experience as realistic for students as possible. 
Available across a range of digital devices, the placement will enable students to immerse themselves in authentic nursing environments and encounter scenarios and conditions they could come across in real wards. 
It's a chance for them to practise their decision-making processes and it has the advantage of introducing them to scenarios they might not be guaranteed to come across in a traditional placement. 
Coventry University's Simulation Team and the Coventry University Singapore Hub are working closely with the Foreign Commonwealth and Development Office in Indonesia where the FCDO is providing £25,000 to develop the placement.
It is anticipated that it will be made available to the Indonesian Ministry of Health around the end of March. 
Last year Coventry University developed virtual simulations to help prepare UK student nurses for their careers in the NHS whose traditional placements had been cut short because of the pandemic. 
This virtual placement is bespoke - the healthcare needs in Indonesia are different from in the UK and those taking part will experience Indonesian settings and Indonesian patients. 

We have made it as realistic as we possibly can, students will get the sights and the sounds as though they were actually there. The placement gives students the chance to put their decision making into action, but it's also about teamwork and coming up with a plan. 

One of the benefits of this approach is that it is an identical experience for all students, in a traditional physical placement one student may experience a range of different healthcare scenarios, but another may experience none. 

To provide maximum flexibility for students we have developed this placement so it can be delivered across a range of digital devices, from an old tablet to a state-of-the-art virtual reality headset.

Dr Natasha Taylor, Associate Professor at Coventry University's School of Nursing, Midwifery and Health
This exciting opportunity for knowledge transfer enables our team to take our in-house digital innovations to a global platform to support the training of the future nursing workforce of Indonesia.

We are delighted to be on this journey and co-collaborate on this bespoke virtual simulated placement with the Indonesian Ministry of Health and polytechnics across Indonesia.

Coventry University Assistant Professor (Health Simulation) Abbie Green, who is leading the project
I hope the British Embassy and Health Polytechnics can continue their mutual co-operation in developing learning technology and also thanks to Coventry University in facilitating this collaboration program.

Drg. Arianti Anaya, MKM, Directorate General Healthcare Ministry of Health Indonesia
Human Resources are fundamental to the delivery of all services but particularly in health, which combines high professional skills and empathy. As part of our broad health collaboration with Indonesia, the UK is delighted to see this cooperation between the Ministry of Health and Coventry University, a leading UK institution and one which is ahead of the game in this use of a virtual environment for training students.

Ambassador to Indonesia and Timor Leste, Owen Jenkins
Coventry University's Centre for Intelligent Healthcare aims to become a globally recognised research centre for pioneering and opinion-setting research in the area of digital healthcare.
For those interested in health simulation Coventry University offers a PgCert/PgDip/ MSc in Health Simulation while its Global Healthcare Management and Leadership MBA is helping to develop the next generation of healthcare leaders.