Coventry University art and design ranks in the top 10% for research impact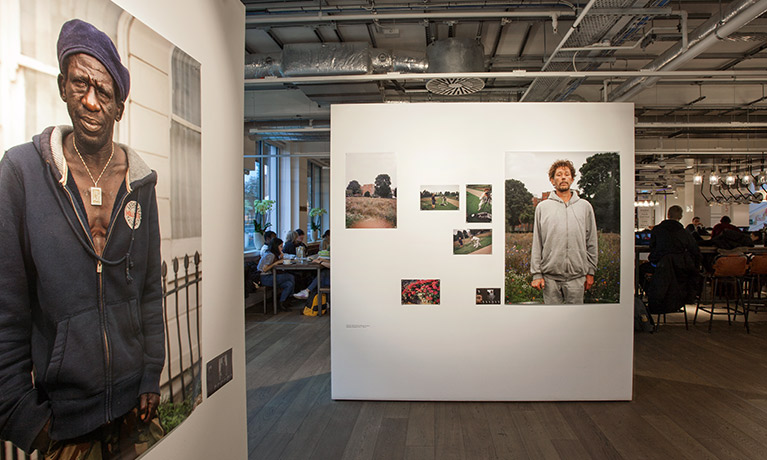 ---
Friday 08 July 2022
Press contact
---
Coventry University's Centre for Art, Memory and Communities (CAMC) and Centre for Postdigital Cultures (CPC) had great success in the latest Research Excellence Framework (REF), a research assessment exercise of higher education institutions that happens periodically.
The REF annually distributes around £2 billion worth of public funding. The results acknowledge the research environment, the research outputs, and the impact that research has had on the region, the UK and across the world.
The university's submission to Unit of Assessment (UoA) 32, Art and Design: History, Practice and Theory, of which CAMC and CPC formed most of the submission, had 82% of its research categorised as either world-leading (4 star) or internationally excellent (3 star). Additionally, the university ranked 15th for research power, placing it in the top 20% in the UK for this UoA.
Part of the submission included research undertaken by Professor Sylvester Arnab and Dr Petros Lameras (CPC), and Dr Samantha Clarke (CAMC) which investigated games that have a purpose beyond just entertainment. Their research developed a method of effective game design that allowed educators to create tools that encourage students to engage with challenging topics. These tools are now being used in schools across Europe and Asia.
We are extremely delighted with the REF outcomes that recognise our research contributions and impact, which include the empowerment and upskilling of educators in the design and application of game-based learning activities and resources for engaging learners in meaningful educational experiences.

Professor Sylvester Arnab, Professor of Game Science, Centre for Post-digital Culture
Coventry University's submission ranked in the top 10% for research impact in this UoA, which received more than 80 submissions from institutions across the UK. With impactful research covering areas on the Future of Publishing by Dr. Janneke Adema, Professor Gary Hall and Professor Jonathan Shaw and CAMC's Anthony Luvera, who used socially engaged photography to amplify the voices of individuals experiencing homelessness with the aim of influencing the policies of Local Authorities across the UK. The subsequent photographic exhibition toured internationally and helped to raise awareness of homelessness in the UK and abroad.
I am so pleased to see the achievements of our challenge-led research, and the impact of socially engaged practice in particular, being recognised through our amazing REF2021 results. These results are a further reinvigoration of our dedication to research that seeks to make lives better for people across the UK and beyond.

Anthony Luvera, Associate Professor, Centre for Arts, Memory and Communities