Black History Month 2022 Time for Change: Action Not Words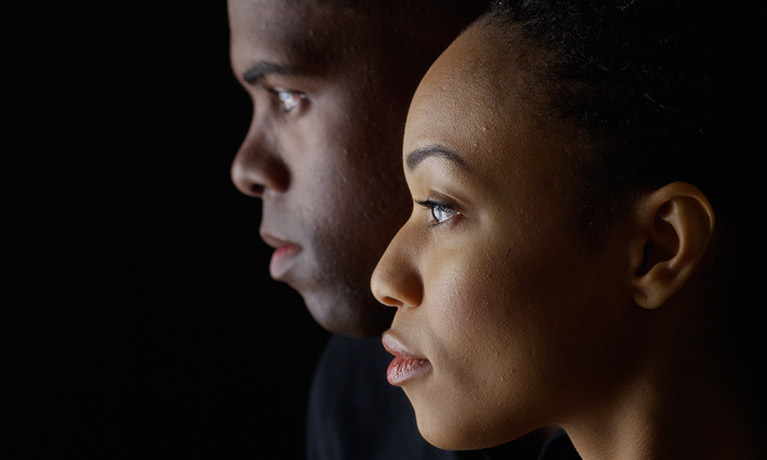 ---
Friday 30 September 2022
Press contact
---
Coventry University and the Black and Minority Ethnic (BME) staff network are delivering several key events during Black History Month, designed to inform and support change for students and colleagues.
Every October, the accomplishments of Black people from across the world are marked with a dedicated Black History Month (BHM) highlighting, commemorating and celebrating the impact of Black heritage and culture on British society.
This year's theme – Time for Change: Action Not Words – will see Dr Tru Powell, a Coventry University alumnus and multi award-winning personal brand expert and creative entrepreneur, deliver a talk on the 26 October entitled 'From Learning to Leaders: Black Student Excellence and Pathways to Success'.
Since graduating from Coventry University in 2008 with a BA Honours in Communication, Culture and Media Studies, Tru has become a successful entrepreneur and his portfolio includes being the founder of Tru Powell Consultancy & Events Ltd and Director of Aston Performing Arts Academy, a community organisation that empowers young people through creative arts. He is passionate about supporting the next generation of entrepreneurs to become more visible and build their personal brands.
The 'Learning to Leaders' event will delve deeper into the potential positive impact that targeted initiatives can have on Black Student outcomes. It will also explore the role of mentoring and coaching for Black students as well as the part that industry can play towards creating more equitable career opportunities and meaningful progression.
The session will also welcome Hilda Awomolo and Chukwuma Madu who run the Black Interns Project at the university, which aims to share knowledge, expertise, and experiences, when navigating the 'world of work' through a Black lens.
During the month, several other open discussions and events based on this year's theme will also take place, including one facilitated by Professor Gus John, an award-winning writer, education campaigner, consultant, lecturer and researcher, and Annette Hay, BME Staff Network Lead and Race Equality Council Chair.
Their webinar will open with conversations that look to address what the challenges are for making change happen in 'real time.' Annette and Professor Gus John will explore and deconstruct what 'Action Not Words' really means in practice for the advancement of racial equity and equality.
Black History Month is an opportunity for everyone to reflect on the positive influence and impact Black people from across the diaspora have had, and continue to have, in all of our communities. It is a brief, yet significant, time in the year which offers the opportunity to spotlight examples of the countless achievements, aspirations and, not least, challenges for Black people across the UK.

Affirming the diversity and intersectionality of what it actually means to be Black in the past, now and even looking to the future. And whilst Black History Month will always remain an important part of our calendars, this year's theme of 'Time for Change: Action not Words', reinforces the need to change how history is taught, experienced and learned, so that the genuine, accurate and immensely impactful contributions made by Black people are included, acknowledged and justly commended.

Annette Hay, BME Staff Network Lead and Race Equality Council Chair
Coventry University Group is proud to celebrate Black History Month, not only to celebrate so many outstanding and important people and events from the past but also as a clear message about the future. A future that is profoundly more positive when all voices from our society are heard, discussed and celebrated. The reason for celebrating the History Months as we do is to recognise those people and moments that were overlooked, ignored and even re-written and to give them the prominence that they deserve. It must, however, be our goal that in doing so that we look to a more inclusive and positive future.

Ian Dunn, Provost and Chair of Coventry University's Equality, Diversity and Inclusion Council
In addition to all of the events, this year's Black History Month spotlight features photography of clothing collections created by Coventry University fashion graduates, with Hayleigh Boadi's work taking centre stage. Designed to reflect Hayleigh's heritage, The Heirloom collection uses Kente, a traditional Ghanaian fabric. The Heirloom range was featured at London Graduate Fashion Week (GFW) 2022 where only a few individuals from across the UK are shortlisted to display their designs. Hayleigh's creations proved so popular that she was awarded the prestigious GFW Collective Catwalk Award.
These are just a few of the initiatives taking place as part of Black History Month at Coventry University, visit our website to see more, including our student work, university projects, resources, and to register for events.