Virtual Simulated Placements help nursing students train in pandemic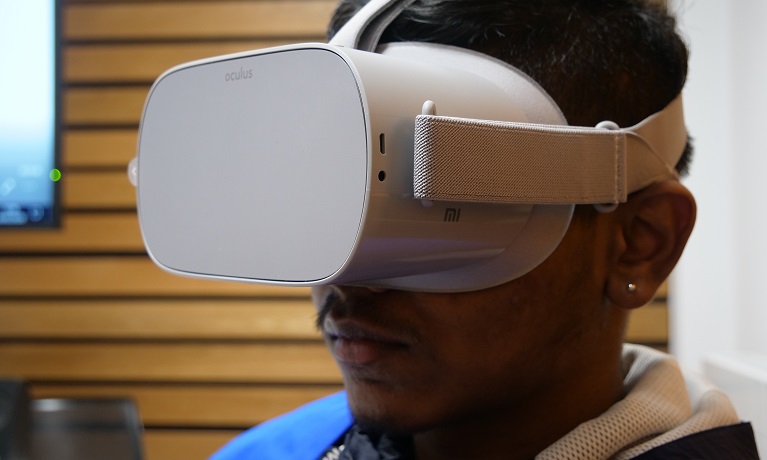 ---
Monday 05 July 2021
Press contact
---
Coventry University created virtual simulations of wards to train nursing students whose work placements have been cut short during the COVID-19 pandemic – preparing them to join the NHS.
When the pandemic hit in March last year, work placements in hospitals were affected but the university's simulation team has helped the School of Nursing, Midwifery and Health adapt by creating virtual wards.
Students can now take part in Virtual Simulated Placements (VSPs) which use software accessible from any computer, laptop, tablet, smartphone or even via virtual reality headset to give students access to virtual patients, situations and environments, such as hospital wards, simulated patients' homes and any other space that students would access on a placement.
VSPs allow us to provide complex decision-making training that we cannot guarantee our students would get on an actual placement.

We can do this by creating a virtual world, a bit like a video game, where our students can find information, fulfil tasks and treat virtual patients. We can mock-up patient X-rays and records, create role-play scenarios, add videos, 360 degree pictures and videos, and audio recordings to make this virtual setting seem real.

This can never replace holding a patient's hand but it prepares them so that when they walk onto a ward they are not daunted.

Dr Natasha Taylor, Curriculum Lead and Associate Professor for Simulation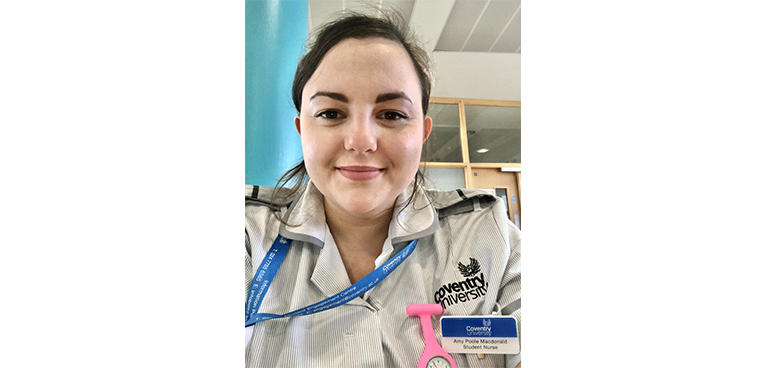 Amy Poole MacDonald, who is in the second year of her Children and Young People's Nursing BSc degree, has just finished the course's first four-week VSP that featured a week-long community nursing profile, moved onto virtual simulated case studies and finished with a week on clinical skills.
Now the severity of the pandemic is easing, the former healthcare assistant has been able to visit the wards at University Hospital Coventry and Warwickshire (UHCW) and assist qualified nurses.
We had a virtual case study on wound care, a little boy had a deep cut to his foot. We then had to follow the guidance as to how to repair it.

You could look at the guidance, research and ask questions of yourself, the staff and students. That scenario was helpful because when I was in A&E we had two different wounds needing two different approaches. It definitely made me feel like I knew what to do.

Amy Poole MacDonald
Although these innovative VSPs have been in use since before the pandemic, COVID-19 accelerated their development and use at Coventry University.
The VSPs have been rolled out across the School to help increase the university's ability to deliver placements and a pathway of students to the NHS, a move boosted in part by funding from Health Education England.
Find out how you can follow in Amy's footsteps here.