Faculty of Arts and Humanities Global Challenge Competition - Winners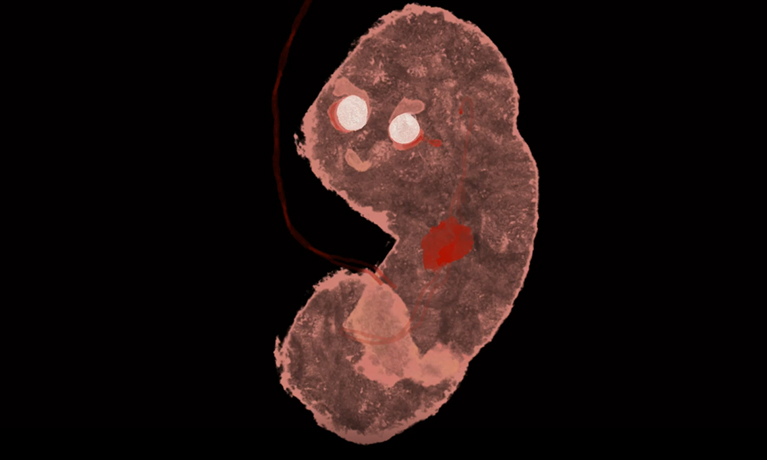 University news / Student news / City of Culture 2021
---
Monday 16 August 2021
Press contact
---
Coventry University's Faculty of Arts and Humanities are thrilled to announce the winners of their inaugural Global Challenge competition.
The city of Coventry has begun its year in the spotlight as the UK City of Culture 2021 and as part of the celebrations, the Faculty of Arts and Humanities launched a competition exclusively for students at their partner institutions across the globe. Inspired by the City of Culture 2021 and looking towards the city's future, students were given the opportunity to make creative responses to the United Nation's 11th Sustainable Development Goal: 'Sustainable Cities'.
We take a closer look at three prize-winning projects:
First Prize: Rossie Jiang – "Human will wait to their death"
Rossie Jiang is a Fashion Design student at the Communications University of Zheijang, China, and her winning project features a hypnotic and startling short video that presents us with a reminder of the world's natural beauty offset against a warning of the horrors humankind has the capacity to unleash upon itself and the environment.
Distressed video effects transform ordinary scenes into a nightmarish wash of noise and colour as we journey through a collage of disasters, and we end on a distinct warning: Don't wait. Do something now. We need better, sustainable solutions. Rossie's project development reveals an intelligent creative journey that combines making with storytelling, illustration with model-making, analogue with digital. It's smart, investigative and immersive and a worthy first place winning entry in our inaugural Global Challenge competition.
Second Prize: Xueer Zhao – "Fashion Forward Imagination: Water, Air, Waste"
Xueer Zhao is a Fashion student at Raffles College of Higher Education, Singapore. Her capsule collection discusses a focused set of issues inspired by the potential future of the world's air, water and waste, condensed into three beautifully executed garment designs.
Drawing on visuals resonant of everything from manga to Blade Runner to Daft Punk, these concepts combine the natural flow of fabrics and the human body with the artificial geometry of technology and with alien-like manufactured fibres and shapes. Despite its sombre message about our lack of awareness of the world around us, this is an animated, energetic submission presented through expert photography and image manipulation.
Third Prize: Bhavika Malik – "Reducing Carbon Emissions by Bio-Inspired Design"
Bhavika Malik is a Product Design student at the Unitedworld Institute of Design, India.
Bhavika's project focuses on the carbon emissions generated by medical waste, where due to a combination of design and hygiene awareness, 90% of products are only suitable for single-use.
Inspired by the mechanics of animal tail structures, and specifically the tail of a seahorse, this inventive project proposes an alternative design for a dental saliva ejector. A practical solution to a tangible problem, this reusable product references and exploits the animal's anatomy with a clear rationale built around use and re-use. An interesting and thought-provoking idea that reminds us that many answers to modern living might be found in the natural world beyond our cities.
Coventry University would like to thank all the students for their participation and the effort they put into each one of their submissions.
We would also like to extend a special thank you to all our global partners who supported us on the launch of our first Global Challenge and encouraged their students to get involved.