People of Coventry urged to shape city's Wikipedia presence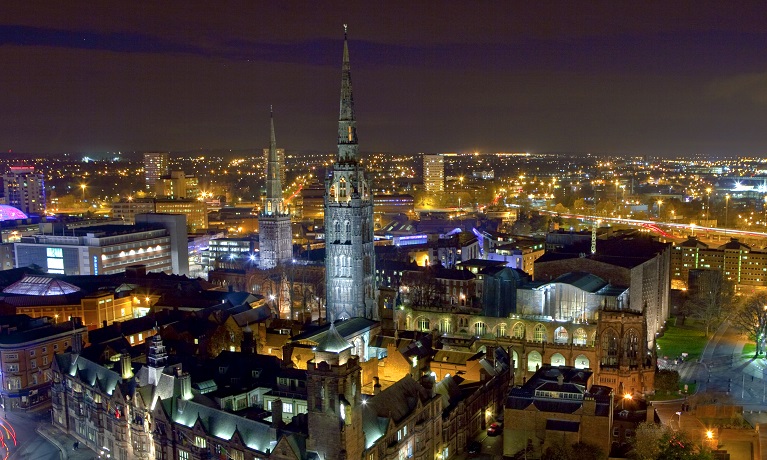 University news / City of Culture 2021
---
Friday 14 May 2021
Press contact
---
The people of Coventry are being urged to help shape the city's representation on the popular website Wikipedia as part of Coventry University's UK City of Culture 2021 programme.
A series of free events are being staged to teach people how to create and edit Wikipedia pages to improve and increase the city's profile on the site.
These 'Coventrypedia' events are led by experienced Wikipedia editors and are open to staff, students, residents of the city, and anyone with an interest in shaping Coventry's representation on Wikipedia.
The sessions are being run by Coventry University's Disruptive Media Learning Lab and Andy Mabbett, who is the university's Wikimedian in residence.
City of Culture is an opportunity to shout about our city and we have created a way for people to help share the story of Coventry through these sessions.

We want people to write or inform us about notable Coventrians, historic events, artworks, local buildings, landmarks and companies so that we can share the story of our city.

We can teach people to improve existing Wikipedia articles or create entirely new ones and we are especially keen to see contributions which improve the coverage of under-represented groups including women and ethnic minority groups on Wikipedia.

Andy Mabbett, Coventry University's Wikimedian in residence
The online sessions are open to beginners and experienced editors alike.
New editors will be able to get additional support in creating an account, using the editor, finding reliable sources and more during the session.
There are other ways to contribute on the day including copy editing, fact checking, and adding citations to improve the quality of existing articles. You could even help by transcribing scans of old documents related to the city for Wikipedia's sister project, Wikisource.
The sessions are running from 2pm-5pm on May 15 and 20.
If you would like to book a space please follow the below links.
You can see the work already created from the previous sessions here and you can find out more on the Disruptive Media Learning Lab website.