Coventry University academics to take part in Being Human festival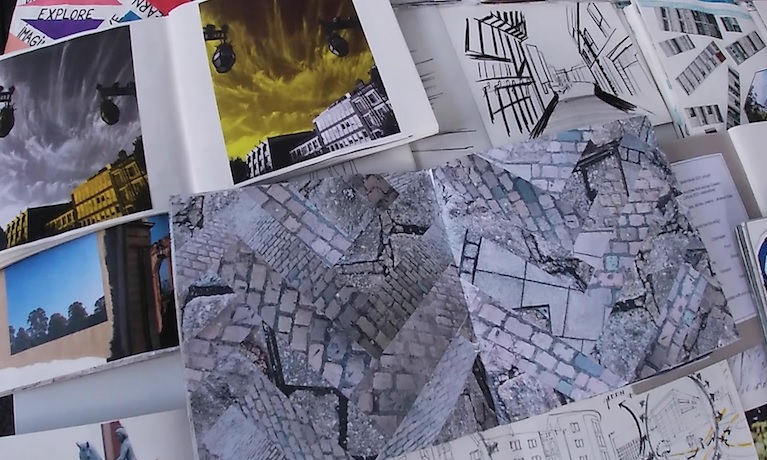 ---
Thursday 04 November 2021
Press contact
---
The university's Faculty of Arts and Humanities will be hosting a series of free hands-on activities in a variety of locations in the city between November 11 and 18 as part of the national Being Human festival.
The event is an annual national festival of the humanities that aims to democratise access to knowledge, empower local communities with shared knowledge, and create dialogues between academia and local communities about today's big questions.
The programme will launch on Friday November 11 with a celebration of the 'Coventry Sketchbook Project' exhibition at FarGo Village. The university's School of Art and Design project challenges the public to fill 2,021 sketchbooks with drawings and paintings of the city, documenting their creative visions of Coventry and giving them the opportunity to play their part and put their personal stamp on the City of Culture celebrations.
Other events include one at the newly restored Drapers' Hall in Bayley Lane, which will host The Sound of Coventry's Story, an immersive event featuring VR (Virtual Reality) technology, on November 13.
The festival is running under the theme 'Renewal', which resonates with Coventry's symbol of the Phoenix. The festival also comes at a landmark time in the city's history as it undergoes a period of intense renewal fuelled by the UK City of Culture 2021 celebrations.
The Being Human Festival is a national event aimed at showcasing the arts and humanities in the UK. This is the first year Coventry University has taken part and we are really pleased to have been selected to host a series of events. It's testament to the quality of the work our academics produce. The programme includes a great variety of activities for people of all ages, including performances, talks, walks and tours – all at locations accessible across Coventry so we hope there will be something for everyone.
The Being Human Festival promotes the view that the humanities help people to understand what it means to be human, and that new ideas in the study of the human world - from literature, history, classics, archaeology, art history, philosophy, languages, cultural studies, music, theatre, theology, and more - should belong to everyone.
The full programme is available online. All events are free to attend but pre-booking is essential.
The Being Human Festival is led by the School of Advanced Study, University of London, in partnership with the Arts and Humanities Research Council and the British Academy. For more information, please visit the Being Human Festival website.