Politicians and policymakers urged not to overlook work of churches and Christian action groups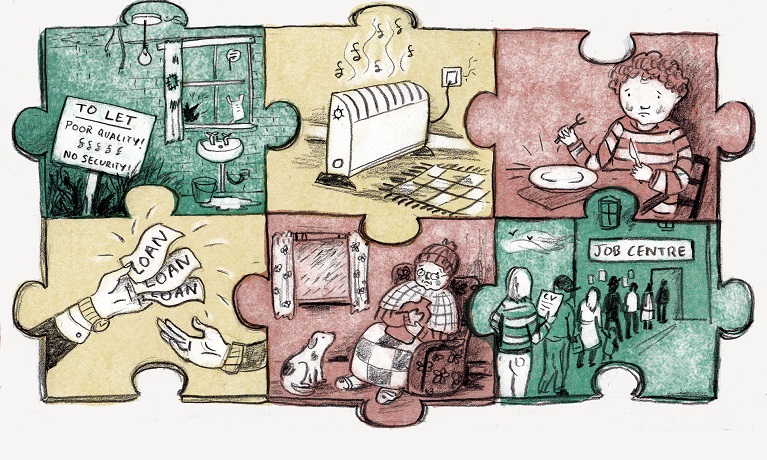 University news / Research news
---
Thursday 03 June 2021
Press contact
---
Politicians and policymakers should examine the work of churches and Christian action groups if they want to tackle the root causes of poverty in the UK.
That is the verdict of research led by Coventry University's Centre for Trust, Peace and Social Relations, which found that Christian groups serve a broader audience than their name suggests and have built direct relationships with disadvantaged groups, gaining insight into the causes of poverty.
Dr Chris Shannahan and Dr Stephanie Denning, spent three years working on Economic and Social Research Council (ESRC) funded project Life on the Breadline.
The project analysed the nature, scope and impact of Christian engagement with urban poverty in the UK in the context of austerity since the 2008 financial crisis.
The research, conducted across the UK with national and regional Church leaders, with case studies in Birmingham, London and Manchester, shows faith groups are running social action projects, campaigning and looking at wider causes-structural and complex factors and contributors in an attempt to tackle the structural issues surrounding the causes of poverty.
We have found that churches and Christian action groups have relationships with excluded and disadvantaged communities that politicians might not be able to reach.

This is not about Christians working with Christians, but Christians working with everyone, across the whole of society and we want policymakers to try and partner with these groups when it comes to issues relating to poverty, because the churches and groups are on the ground, trusted and have track records of helping.

Some rightly focus on the pressing need of treating the symptom, not the cause, but our research shows faith groups are also trying to address structural problems that can lead to someone needing a food bank, campaigning for changes to things like the real living wage, the benefits system and social housing.

Dr Chris Shannahan
Dr Shannahan and Dr Denning worked with Professor Robert Beckford from the University of Winchester and The Queen's Foundation Birmingham, University of Manchester Professor Peter Scott and Project Partner Church Action on Poverty on the project and now they want policymakers to attend a free Continuing Professional Development skills workshop, informed by the research, to learn about the range and impact of Christian action groups' responses to poverty and how they can be supported and used to inform policy to reduce levels of poverty in the UK.
Dr Denning believes increased communication is key - highlighting how Notting Hill Methodist Church developed links with local and national government in the aftermath of the 2017 Grenfell Tower fire.
They did not just care for people who had nowhere to lay their head with food and shelter but they also campaigned with local and national government for changes to the quality of social housing.

Dr Stephanie Denning
The two-hour workshop starts at 10am on June 11. Registration is free.