Coventry University student secures grant for project aiming to transform Nigerian healthcare affordability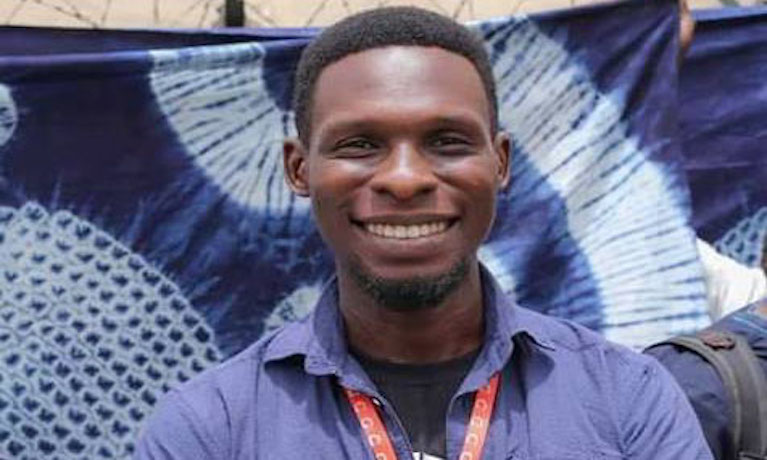 University news / Student news
---
Monday 11 January 2021
Press contact
---
A Coventry University student has launched a project aimed at providing an affordable alternative to commercial health insurance in his native Nigeria.
MSc Global Healthcare Management student Tamunotonye Harry is designing an online platform to allow groups of people to share risk and cost between them to cover a basic healthcare package, giving those on lower incomes a better chance of accessing healthcare.
The project has been backed by Coventry University's Barry Gidden Fund – a grant which supports students at Coventry University engaged in software and engineering related projects. Every year, two grants of £1,000 are available to two postgraduate students with a real passion for engineering/computer science who have ambitions to effect positive social change.
The supportive funding initiative is offered in memory of Barry Gidden, who did a Masters in Software Engineering at Coventry in 2008, winning the award for best overall student in his year. He sadly died in February 2015 and after his death his wife and mother pledged to support students at Coventry University engaged in software engineering-related projects.
Harry's motivation behind the project is driven by his desire to help the people of Nigeria to cope with and treat several illnesses including malaria, typhoid fever and stomach ulcers amongst others which are continuing to affect the nation.
I have always wanted to work within health technology developing life changing projects but having the privilege to embark on one myself is just unbelievable. I was in shock when I heard I had won the grant.

I realised that the family system in Nigeria is changing and without health insurance, one health issue of any member of a family can drag the rest under the poverty line due to exorbitant expenses in private and public hospitals. It's a very real concern that could affect anyone. That fear made me start thinking about an alternative to commercial health insurance which has a low penetration rate in Nigeria and technology can be that bridge.
Thanks to the funding he has received Tamunotonye now has ambitions to assemble a team, carry out further research and produce a prototype of his online healthcare platform within the next six months.
Find out more about the range of financial support available to Coventry University's students.