Coventry University's IoC launches pioneering course on autonomous vehicles with major industry partner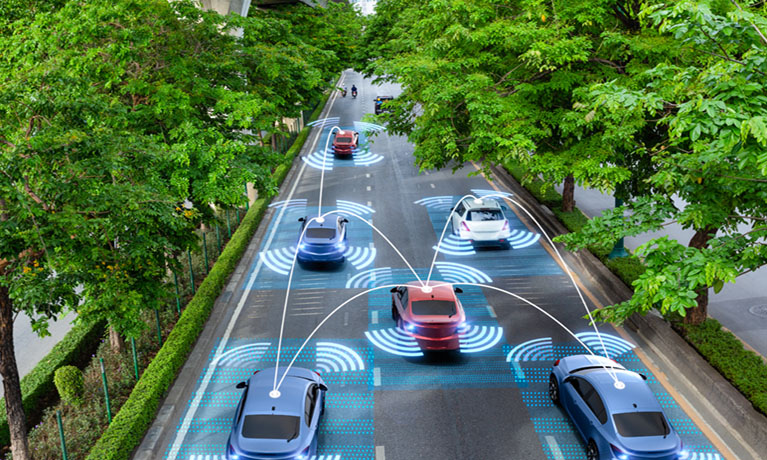 University news / Research news / Business news
---
Wednesday 26 August 2020
Press contact
---
Coventry University's Institute of Coding (IoC) is collaborating with global engineering firm HORIBA MIRA to deliver the Connected Autonomous Vehicle Systems (CAVS) MSc during the 2020/21 academic year - where learners will benefit from a blend of academic excellence and industry expertise.
As the automotive sector begins to focus on the development and manufacture of autonomous vehicles, the demand for specific types of skills will only increase. The CAVS MSc is a blend of practical and taught elements, designed to equip learners with specialist skills.
It focuses on the software and computer systems required by Automated Driving Systems and has nine modules, ranging from safety and cyber security, to human factors and communication to name a few.
The course is the first of its kind to be partly delivered at the MIRA Technology Institute which is a bespoke global centre for specialist skills in key areas of emerging automotive technologies. The Institute is based at the world famous MIRA Technology Park near Nuneaton.
The MSc is not only suitable for postgraduate students with a degree in either computer science or a related subject, but is also open to candidates who have relevant or industry experience in B2B automotive, transport, tiered supply chains and logistics.
For businesses within the automotive and manufacturing arenas, the course will offer the opportunity to up-skill their staff in preparation for a new world of autonomous vehicles - a sector that is going to inject new impetus into the economy and revolutionise how we travel.
We are delighted to be collaborating with HORIBA MIRA on this course, as it is crucial that those studying are able to gain practical experience to enhance their learning.
For course enquiries, please contact Deepak Farmah
Or for more information, visit the CAVS MSc course page
The IoC is a large national consortium of educators, employers and outreach organisations that is committed to co-developing new courses and activities at the degree level and above that will help a larger and more diverse group of learners into digital careers.