Coventry University increasing online learning footprint by linking up with accounting body CPA Australia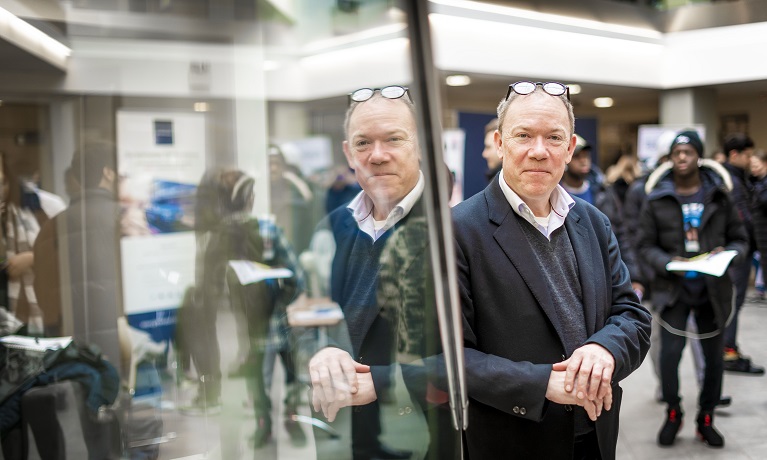 ---
Tuesday 27 October 2020
Press contact
---
Coventry University is increasing its online learning footprint by partnering with accounting body CPA Australia to launch a flexible, life-long, employment-oriented education for employees in financial services across the globe.
Coventry University has actively built its online education provision, is ranked fourth in the MoocLab's World University Rankings by Massive Open Online Courses (MOOC) Performance and was awarded five stars in QS rating for online learning.
It will now build on that digital strength by linking up with CPA Australia to offer a Master of Business Administration for members of CPA Australia with professional qualifications.
Upon completion of the graduate course, students will be awarded an advanced standing of up to 120 credits out of the 180 credits required for an MBA, after which they will be eligible to complete the final 60 credits for their MBA online within a minimum of six months.
And Kai Peters, Pro-Vice-Chancellor of the Faculty of Business and Law at Coventry University is delighted to share the knowledge.
This partnership reflects the innovation of learning pioneered by Coventry University and CPA Australia as the global COVID-19 pandemic highlights the need for quality online education.

We have invested in digital learning and we are keen to help CPA provide flexible, life-long, employment-oriented education for people around the world which emphasises thoughtfulness and good leadership.

Our university is delighted to support continuous learning for professionals by providing a convenient and accessible MBA for all members of CPA Australia.
It builds on an existing relationship, with the university also receiving accreditations from the CPA for their range of undergraduate accounting courses, with the first 100 registrants able to receive a bursary of £1,000.
CPA Australia is delighted to partner with Coventry University in the development of new pathways to qualifications that enable its members to upskill and progress their careers in a convenient and flexible way.

CPA Australia is investing in its members through the provision of self-paced, on-demand, personalised learning experiences that keep pace with the changing world of work. It wishes Coventry University every success with this exciting new offering.
This partnership is made possible through the Coventry University Singapore hub, part of the Coventry University group, that works with its International, Enterprise and Innovation, Research and Professional Services departments to support the Group's business activities in South East Asia.
For any enquiries, please contact Augviera Bong at ab7678@coventry.ac.uk.