Coventry University wins €7 million EU research grant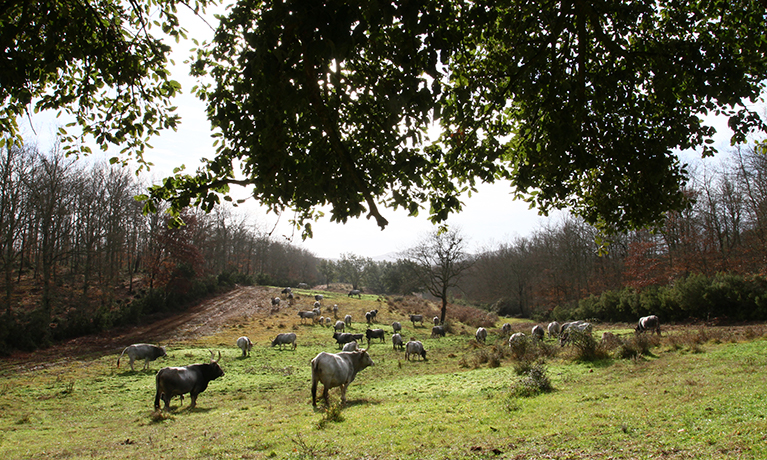 ---
Friday 17 January 2020
Press contact
---
Coventry University's Centre for Agroecology, Water and Resilience (CAWR) has been awarded €7 million in research funding to carry out an international project on agroforestry and mixed farming within the European Union (EU)'s Horizon 2020 programme.
The project is called AGROMIX and a five-member team from CAWR, led by Dr Sara Burbi, assistant professor of research, is coordinating the project consortium, which comprises 28 partner organisations across Europe.
AGROMIX aims to deliver participatory research to drive change towards more efficient and resilient land use in Europe. It focuses on practical agroecological solutions for farm and land management and related value chains. The project will also lead to the creation of 12 knowledge exchange hubs across Europe to foster dissemination of knowledge and collaboration between academia, industry and civil society.
CAWR will administer the project funding on behalf of the participating organisations, and the university-owned Ryton site, where CAWR is based, will also benefit from hosting some networking activities with local community groups.
The research project makes use of a network of 83 sites with mixed farming, agroforestry or value chain stakeholder networks, which are used to measure, design, model, test and improve these systems. AGROMIX uses a transdisciplinary, multi-actor research approach with 10 universities, seven research institutes and 11 multi-actor partners.
By making use of a multi-actor, transdisciplinary, participatory approach, AGROMIX will generate and share knowledge to support farmers and key actors in moving from specialised to mixed farming and agroforestry systems across a wide range of different backgrounds in Europe.
The AGROMIX research project will commence in mid-2020 and run until 2024.
I am delighted that Coventry University has led this successful funding bid on behalf of our partners across Europe. We are now looking forward to coordinating this very important academic research over the next four years. The way we have used land until now has been damaging to the environment, and we need to find better farming systems that are more respectful of the environment and livestock while ensuring the economic survival of communities, especially under the threat of climate change. We know about the impact of some of the methods we use, and that we need new options. But we don't know if these new options are economically viable, and the AGROMIX project aims to fill such gaps in our knowledge.

Dr Sara Burbi, AGROMIX project coordinator and assistant professor of research at CAWR
Horizon 2020 is the biggest EU research and innovation programme, with nearly €80 billion of funding available over seven years (2014 to 2020) – in addition to the private investment that this money will attract. The fund aims to fund breakthroughs, discoveries and world-firsts by taking great ideas from the lab to the market.
This project has received funding from the European Union's Horizon 2020 research and innovation programme under grant agreement no. 862993.