Key voices speak out about Black history and education in new Coventry University webinar series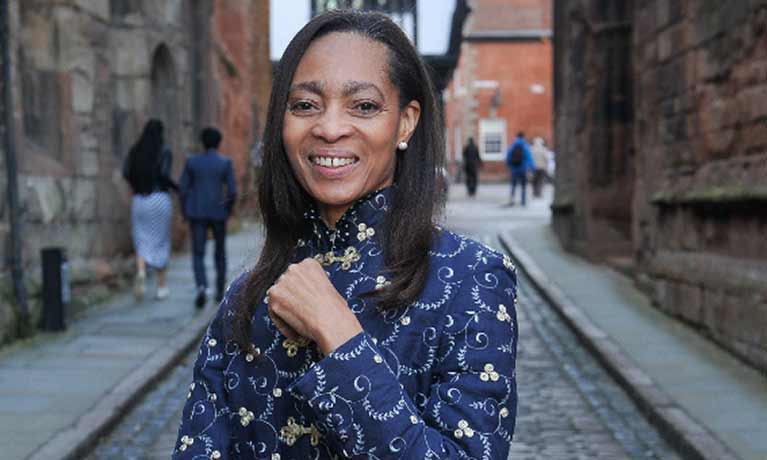 University news / Opinion
---
Wednesday 18 November 2020
Press contact
---
A new Coventry University webinar series offers honest conversations on Black History Month and the role of education in recognising Black contributions and achievements.
The four-part panel conversation features Coventry University Chancellor Margaret Casely-Hayford CBE, BME staff network chair Annette Hay, and Nomusa Okorie, Journalism BA student and one of 15 cultural leaders for Coventry's year as UK City of Culture in 2021.
Through the series, the panel members talk frankly about Black History Month in the context of 2020, and their hopes to see the celebration continue to evolve beyond the month and inspire further recognition and change.
They share personal insights into their backgrounds and motivations as activists in the equality, diversity and inclusion space, their inspirations and role models, and their experiences of growing up Black in the UK education system.
The panellists also discuss the important role universities have in broadening the perspectives of future generations by ensuring a diverse curriculum framed by Black history and the histories of the Black diaspora.
The series is available to watch now on the university's dedicated Black History Month webpages, which form a part of Coventry's ongoing showcase of the achievements of Black colleagues, researchers and students.
Black History Month brings an opportunity to focus on celebrating a specific part of the population that is otherwise marginalised.

My parents, and people of their generation, were taught with books that were all about the importance of someone else's country and culture. As a university, we have the ability to help people understand the limited perspectives on offer in the general curricula in the UK, and that Black people had a stake in their own history.

Margaret Casely-Hayford, Coventry University Chancellor
When we talk about Black history, I think about Black histories, because while we might have all originated from Africa, many of us now have come from the diaspora – whether that's America, the Caribbean, Europe or Britain. We have a history before slavery and one that goes back to the beginning of time, with our contributions to science, research and education existing well before and independently of colonialism.

Through our discussions, Margaret, Nomusa and I each explore our own journeys to understand that our history is also British history and that we have so much to be proud of.

Annette Hay, Coventry University BME staff network lead
Black History Month is an important celebration that enables our community to see how far we've come and to continue to create a better future for younger generations – something I am extremely passionate about as a cultural leader in Coventry.

In our conversations for this series, we offer a variety of perspectives on the Black experience and explore how people of all backgrounds should be able to talk freely and knowledgeably about their culture.

Nomusa Okorie, Coventry University BA Journalism student