Social enterprise chief and Lady Godiva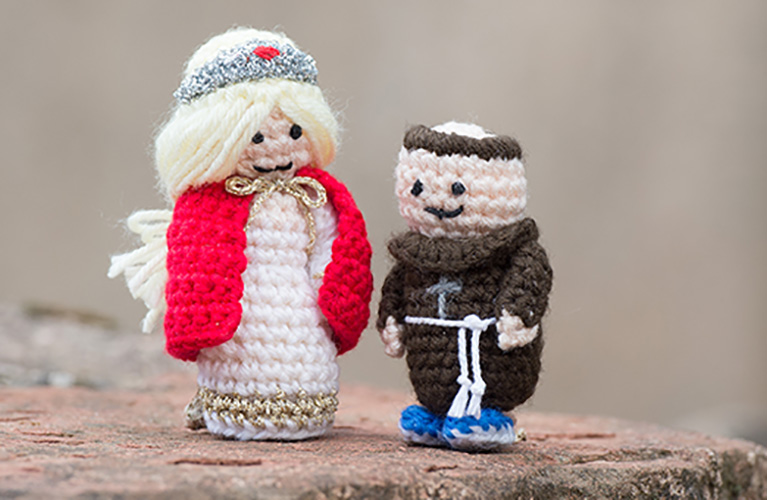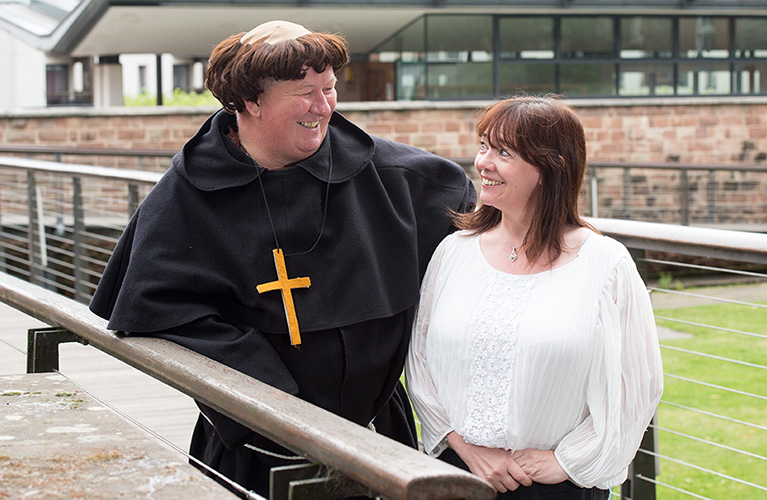 Coventry University Social Enterprise boss Carole Donnelly stepped in to save the Priory Visitor Centre after it was closed due to funding cuts.
The social entrepreneur acted swiftly to save the centre in Priory Place which houses the remains of the city's first cathedral and priory, founded by Lady Godiva 1000 years ago.
Carole successfully bid for £10,000 from Coventry University Social Enterprise (CUSE) to reopen the centre last year.
Visitors to the centre can see the original stones of the priory, the ruined layout and the vaulted undercroft, before hearing stories of medieval life in Coventry.
It has since gone from strength to strength, with local historian Paul Curtis – aka the Deep Fact Friar – leading costumed history walks around the site.
Carole said:
We were so pleased to have a part in saving this essential part of Coventry's history for future generations.
---
This is a story which must be kept alive, especially now we are going to be the City of Culture.
---
Paul Curtis, the Deep Fact Friar, said:
This place is so important, having played a huge part in the city we see today. The site was first excavated by Tony Robinson and Channel four's Time Team. The fact that it was the only site the team returned to again to make a second programme shows how nationally significant it is – and here it is, right on our doorstep.
---