Dr Tim Potier
Principle Lecturer in Law
School of Law
Faculty of Business and Law

Email: ac4170@coventry.ac.uk
Biography
I am an academic lawyer. Previously, I was Head of the Law School at UCLan Cyprus, the first overseas campus of the University of Central Lancashire. As a Principal Lecturer, my main focus will be on research. My main area of specialisation is in Roman Law. I contribute to the teaching of both Equity and Trusts and Property Law on the LLB course. I have recently been appointed an External Examiner at the University of West London. I am also leading an Anglo-Russian initiative to establish an Arbitration Centre with its headquarters anticipated to be in London.
Qualifications
PhD in Law, Keele University (1999)
LLM in International, European and Comparative Law (1993)
LLB (Hons), Wolverhampton University (1992)
Research
I am writing a monograph on Roman Family Law. This is expected to be the first in a series of equivalent monographs covering other areas of Roman Law. I am one of five Series Editors of the multi-volume Byzantine Law Series, which aims to translate many Byzantine legal texts into the English language for the first time.
Outputs and Publications
Potier, T. (2000) Conflict in Nagorno-Karabakh, Abkhazia and South Ossetia: A Legal Appraisal. The Hague: Kluwer Law International
Potier, T. (2007) A Functional Cyprus Settlement: The Constitutional Dimension. Verlag Franz Philipp Rutzen
Potier, T. (2009) 'A Comparative Analysis of the Five Versions of the Annan Plan'. In Reunifying Cyprus – The Annan Plan and Beyond. Ed. by Varnava, A., and Faustmann, H. London: I.B. Tauris, 40-54
Potier, T. (2010) 'Association with international personality: Nagorno-Karabakh in Azerbaijan'. European Yearbook of Minority Issues 7 (1), 677-694).
Potier, T. (2012) 'Roman Law and the Legal World of the Romans' by Andrew M. Riggsby. Reviewed in Cambridge Law Journal 71 (2), 446-449.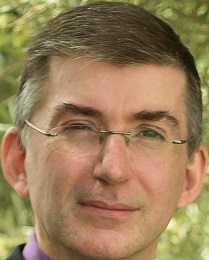 Teaching
Equity and Trusts
Property Law
Areas of expertise