Dr Sophie Yang
Senior Lecturer in Marketing
School of Marketing and Management
Faculty of Business and Law

Email: sophie.yang@coventry.ac.uk
Biography
Sophie held several marketing posts in industry prior to joining academia. She had a PhD in Marketing and an MA in International Marketing and her research interests are in the marketing of Higher Education and the consumption of services.
Since acquiring her doctorate, Sophie had published in a number of journals such as the Journal of General Management. In addition, she had written book chapters and case studies in mainly services marketing area.
Qualifications
Sep 2009: Postgraduate Certificate in Higher Education, Coventry University
October 2008: PhD in Marketing, Bournemouth University
April 2003: MA in International Marketing Management, Bournemouth University
Research Interests
Sophie's research aim is to understand consumers by a continually evolving research design, which seeks to describe many perceived realities of consumer experiences that cannot be known a priori because they are time- and context-specific. Sophie uses an evolving research design in her consumer research projects, as she believes that due to the human's ability to adapt, the best approach to understanding of consumers is through the use of the human instrument.
Outputs and Publications
Yang, H., Kumar, A., and Samra, B. (2016) 'Exploring the relationship between university students' emotion management, well-being and academic performance'. RAISE conference (Researching, Advancing & Inspiring Student Engagement). Held 8-9 September 2016 in Loughborough, UK.
Yang, H., and Mutum, D. (2016) 'Consumer co-creation in university selection'. The Academy of Marketing, Higher Education colloquium. Held 27 April 2016 in Bournemouth, UK.
Yang, H., and Wos, A. (2016) 'Co-create a smart phone brand with consumers via social media: a case study of Xiaomi in China'. In Services Marketing Cases in Emerging Markets. Ed. by Roy, S.K., Mutum, D.S., and Nguyen, Bang. Switzerland: Springer, 27-34.
Yang, H., and Mutum, D. (2015) 'Electronic word-of-mouth for university selection, implications for academic leaders and recruitment managers'. Journal of General Management 40 (4), 23-44
Yen, D.A., Yang, H., and Cappellini, B. (2012) 'Ranking Gives Power: Relationships between UK Universities and Chinese Agents'. Journal of General Management, 38 (1), 25-46.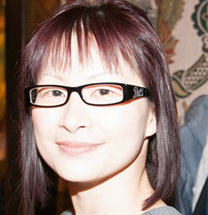 Teaching Modules
306MKT - Services and Retail Marketing
209MKT - Applied Marketing (online)
100MKT - Marketing Research 1
Areas of Expertise
Services Marketing
Principles of Marketing
Marketing Research
Buyer Behaviour