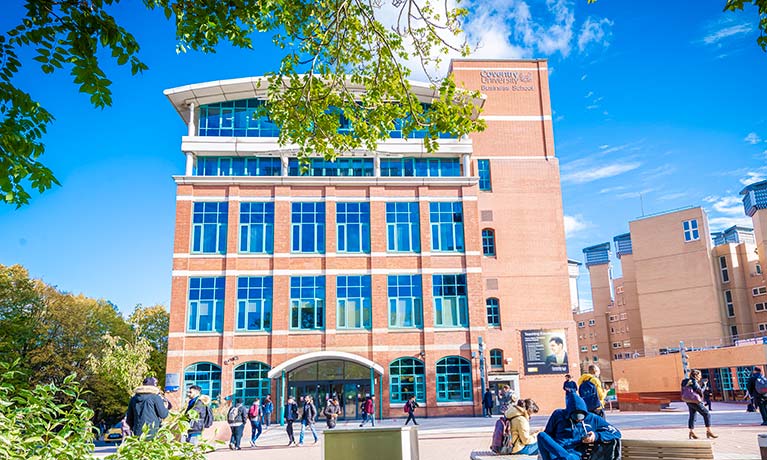 Rebecca Gladwin-Geoghegan
Associate Head of School at Coventry Law School
Faculty of Business and Law
About
Rebecca is an Associate Head of School at Coventry Law School with strategic responsibility for the recruitment of students across the law portfolio and marketing in respect of the courses and the Law School. She has worked at Coventry Law School for over nine years and teaches across the LLB Law courses, focussing on Tort law, Criminal law and Practical Legal Skills. She also supervises the CLS StreetLaw Project which sees law students deliver public legal education to the local community.
Additionally, Rebecca is an assessor for Advanced HE professional recognition via the Coventry University Framework for Professional Recognition (CUFPA) and a member of the Social Justice special interest group within the Law School.
Research
Rebecca's research interests lie within the fields of Tort Law, Medical Law and Legal Education. Having previously focused on exploring the impact of problem-based learning on the experience law students studying the Law of Evidence, she has recently examined the impact of the COVID-19 pandemic on legal education. Rebecca is currently exploring the legal regulation of surrogacy arrangements.
External activities
Co-Editor of a special edition of the Journal of Ethical and Legal Technologies focussing on Legal Education during the Pandemic (2021)
Member of Society of Legal Scholars
Member of Association of Law Teachers
Member of the Honourable Society of Middle Temple
External examiner at Arden University (Undergraduate Law Provision, 2020 – present)
External subject expert for NTU validation event (Vocational Course Provision, 2021)
Publications and press
Gladwin-Geoghegan, R. & Thompson, C., Legacy of Lockdown: Exploring the Opportunities for Development in Legal Education as a Consequence of the COVID-19 Pandemic
(2021) (3) Journal of Ethics and Legal Technologies 5-26
Gladwin-Geoghegan, R. Law Express Question and Answer: Tort Law (5th Edition, Pearson: 2019)
Gladwin-Geoghegan, R. & Foster, S., Police liability in negligence: immunity or incremental liability? Case Commentary: Robinson v Chief Constable of West Yorkshire [2018] UKSC 4 (2018) 23 (1) Coventry Law Journal 38-47
Gladwin-Geoghegan, R., Reignited concerns over resource allocation and the transposition of the Patients' Rights Directive 2013 18(1) Coventry Law Journal 99-106
Gladwin-Geoghegan, R., 'Loss of Chance' in Geach, N. & Monaghan, C. (eds.) Dissenting Judgments in the Law (Wildy, Simmonds and Hill: 2012)