Dr. Qiaoyuan Lin
Lecturer in Economics
School of Economics, Finance and Accounting
Faculty of Business and Law

Email: Qiaoyuan.Lin@conventry.ac.uk
Biography
I have been in the British Higher Education industry for more than a decade. I consider myself to be a highly motivated and passionate scholar in both research and teaching activities, offering applicable experience and seeking higher development in my academic career. Throughout my educational and academic life, I keep improving not only my extensive knowledge in economics and econometrics but also considerable skills.
I previously worked as a part time lecturer at Middlesex University between 2010 and 2014. Afterwards, I became a member of staff in the Faulty of Business and Law at Coventry University in January 2015. During my time here, I have been working with a wide range of students from different backgrounds at varying levels of Stage 1 undergraduate and postgraduate degrees, and also with different schools and their academic staff.
Qualifications
Ph.D in Economics, Middlesex University, 2014.
MSc Research Methods of Business and Management, Middlesex University, 2010.
BSc Business Analysis, Middlesex University, 2008.
Recent outputs and publications
Lin, Q., Rizov, M., and Wong, M. (2014) 'Residential Electricity Pricing in China'. The China Economy 47 (2), 41-74.
Working pape
Lin, Q. (2015) Market and Government Intervention on Income Inequality in China: Effort or Circumstances?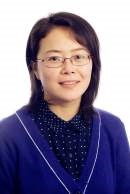 Teaching modules
Undergraduate
Advanced Economics Dissertation (309ECN)
Current Issues in Applied Economics (114ECN)
Developing Academic and Professional Skills 2 (221ECN)
Economic Environments for Business (117ECN)
Introduction to Business Economics (116ECN)
Introduction to Statistics (113ECN)
Mathematical Techniques for Accountants (182ACC)
Postgraduate
Econometrics (M39EFA)
Economics Environment of Business (M03EAF)
Emerging Markets Finance (M16EFA)
Areas of expertise
Teaching
Introduction of Macroeconomics
Introduction of Microeconomics
Statistics and Economics
Research
Income distribution and income inequality, well-being and poverty
Energy economics
Peace and conflict economics