Michael Barker
Senior Lecturer in Accounting
International Champion and Link Tutor NTTU
School of Economics, Finance and Accounting
Coventry Business School
Faculty of Business and Law

Email: m.barker@coventry.ac.uk
LinkedIn Profile
Twitter: @michael2058
Biography
I am a qualified management accountant who specialises in teaching management accounting for undergraduates in their first and second years and also at Masters levels. As an International Champion for the School, I am very interested in internationalisation and the plight of the international student and also particularly enjoy my Link Tutor role with NTTU, a university in Vietnam.
I have written on sports finance in the past and enjoy the dynamic nature of sport on accounting and finance. I have also taught a blended module on finance and Cyber Security.
Qualifications
Pg.Certificate, Teaching and Learning in Higher Education, Coventry University
Political Studies BA (Hons), Leeds University, 1984
Research interests
Management Accounting
Sports Finance
Internationalisation and pedagogy
Selected publications and outputs
Chapter called 'Sports Finance' – Business of Sports Management (2nd Ed) Pearson 2013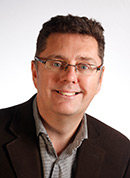 Teaching modules
Accounting Fundamentals A (100ACC)
Accounting Fundamentals B (101ACC)
Decision Management (281ACC)
Advanced Management Accounting (M09EFA)
Supervising dissertation students at UG and Masters Level.