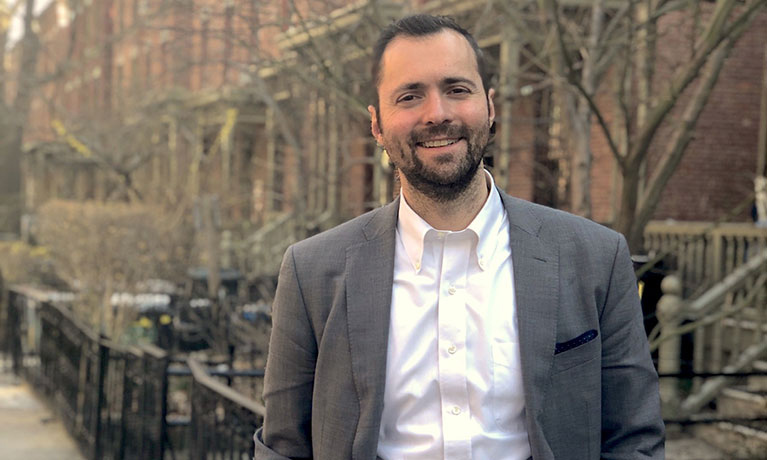 Dr Lorenzo Pasculli
Associate Head of Research
Faculty of Business and Law
About
Dr Lorenzo Pasculli is the Associate Head for Research at Coventry Law School and an Associate Member of the Centre for Financial and Corporate Integrity (CFCI) at Coventry University. He is also a Sessional Lecturer at Imperial College London and a Visiting Professor at the University of Nebrija (Madrid, Spain).
At Coventry Law School, Lorenzo has taught/is teaching the following modules:
Criminal Law (UG)
International Criminal Law (UG)
Law of International Trade (PG)
Commercial Law in Action (PG)
PGCert in Fraud and Financial Crime (PG)
Lorenzo has an extensive experience of teaching crime-related modules, including:
Conflict, Crime and Justice
Criminal Minds: The Psychological and Social Causes of Crime
European and Transnational Criminal Law
The Law of Economic Crime
Career overview
Lorenzo holds a PhD in Comparative and European Legal Studies from the University of Trento (Italy).
Prior to joining Coventry University, Lorenzo has been a Senior Lecturer at Kingston University London and an Adjunct Professor at the University of Padua (Italy).
Lorenzo held visiting positions in many prestigious universities around the world, including:
University of Oxford (UK)
Queen's University Belfast (UK)
Columbia University (New York, USA)
Fordham University (New York, USA)
University of Adelaide (Australia)
Florida International University (Miami, USA)
Bahçeşehir Üniversitesi (Istanbul, Turkey)
Research
Lorenzo's research focuses on the developments in crime, crime prevention and criminal justice brought about by globalisation. He is particularly interested in the implications that social and natural sciences can have on law and policy – especially with respect to the causes of contemporary forms of global crimes, such as transnational financial crime, systemic corruption or cybercrime.
Lorenzo's research is comparative, interdisciplinary and socio-legal, as it seeks to assess the practical and social effects of laws and policies in different countries with the support of theories from various disciplines, including sociology, criminology, psychology, politics, economics, biology, genetics and neurosciences.
Lorenzo is conducting a longstanding investigation on how the law itself can more or less unintendedly enable systemic corruption using case studies from different economic sectors in various jurisdictions, such as Uganda, Australia, the UK and the US. For this study he draws particularly on criminological and regulatory theories on the unintended effects of the law.
Lorenzo is currently leading the project 'CAPER. Closing the gap between Academia and Policymaking in the UK Economic crime Response' funded by the Coventry University allocation of the Research England Policy Support fund.
He is also the co-investigator of the project 'VirtEU: Vat fraud: Interdisciplinary Research on Tax crimes in the European Union' funded by the European Union under the Hercule III programme.
External activities
Lorenzo has a solid track record of collaborating with policy- and lawmakers in the UK and abroad.
He is currently collaborating with the European Institute of Public Administration and the Dutch Ministry of Interior to conduct a comparative study on public safety within the Public Sector Performance Programme 2022-2025.
Recently, Lorenzo submitted evidence to various Select Committees of the UK Parliament, participated to the Law Commission consultation on corporate crime, helped the Parliamentary Office of Science and Technology (POST) on online extremism.
Lorenzo is also committed to public dissemination and engagement. He secured funding from UKRI/ESRC to run two events within the ESRC Festival of Social Sciences and he run an event on criminal justice with his students at the Imperial Fringe Festival.
He has a longstanding record of delivering professional training on crime-related issues for various private and public organisations across Europe, including CEPOL (European Union Agency for Law Enforcement Training), the International Centre for Parliamentary Studies, Journalist Association of Veneto (Italy), the Italian School of Public Administration, the School of Special Education in General Medicine of Treviso (Italy) and BMR Genomics (Italy).
Publications and press
Lorenzo has authored more than 30 publications. See below for a selected list.
Books
The Corruption of the Law: The Effects of Lawmaking on Systemic Corruption (Routledge, in progress)
with Nicholas Ryder (eds) Corruption, Integrity and the Law: Global and Regulatory Challenges (Routledge 2020)
with Nicholas Ryder (eds) Corruption in the Global Era: Causes, Sources and Forms of Manifestation (Routledge 2019)
Le misure di prevenzione del terrorismo e dei traffici criminosi internazionali [The Measures of Prevention of International Terrorism and Criminal Trafficking] (Padova University Press 2012)
Selected articles
with Costantino Grasso (eds) Special Issue 'Tax Evasion, Corruption and the Distortion of Justice' (forthcoming, 2022) Law and Contemporary Problems
'The responsibilization paradox: The legal route from deresponsibilization to systemic corruption in the Australian financial sector' [2021] 15(4) Policing: A Journal of Policy and Practice 2114–2132
'Coronavirus and Fraud in the UK: From the responsibilisation of the civil society to the deresponsibilisation of the state' [2020] 25(2) Coventry Law Journal 3-23
'The Global Causes of Cybercrime and State Responsibilities. Towards an Integrated Interdisciplinary Theory' (2020) 2(1) Journal of Ethics and Legal Technologies 48-74
'Seeds of systemic corruption in the post-Brexit UK' (2019) 26(3) Journal of Financial Crime 705-718 (13 pages, 6,736 words)
'Corruptio Legis. Law as a Cause of Systemic Corruption. Comparative Perspectives and Remedies for the Post-Brexit Commonwealth' (2017) Proceedings of the Annual International Conference on Law, Regulations and Public Policy 189-197
Selected chapters
'Foreign Investments, the Rule of Corrupted Law and Transnational Systemic Corruption in Uganda's Mineral Sector', in Rafael Leal-Arcas (ed) International Trade, Investment and the Rule of Law (Eliva Press 2020) 84-109
Brexit, Integrity and Corruption: Global and Local Challenges', in Lorenzo Pasculli and Nicholas Ryder (eds) Corruption in the Global Era: Causes, Sources and Forms of Manifestation (Routledge 2019) 212-232
'Genetics, Robotics and Crime Prevention' in Debora Provolo, Silvio Riondato and Feridun Yenisey (eds), Genetics, Robotics, Law, Punishment (Padova University Press 2014) 187-203
with Chiara Candiotto and Silvio Riondato, 'On Criminal Law and Criminal Justice in the Constitution of the Republic of Turkey' in Silvio Riondato and Rocco Alagna (eds), Criminal Law of the Republic of Turkey (Padova University Press 2012) 37-74
Selected public and media engagement