Coventry University researcher has submitted evidence to Parliament to help protect the UK from financial fraudsters during the COVID-19 recovery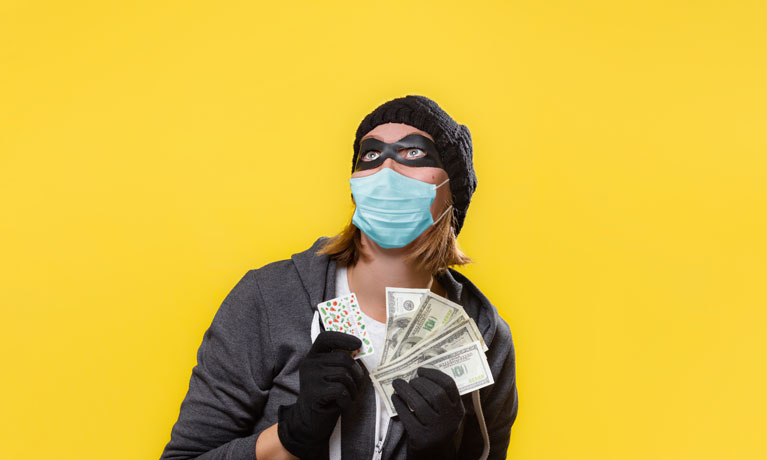 ---
Thursday 27 August 2020
Press contact
---
Dr Lorenzo Pasculli has submitted evidence to the House of Commons' Treasury Committee to assess the government's response to COVID-19-related fraud risks and suggest more effective preventive measures.
Building upon his previous research into how laws and policies can trigger criminal actions, Dr Pasculli finds that specific fraud risks are inadvertently triggered by some government policies and that the newly established COVID-19 Counter Fraud Response Team (CCFRT) is not doing enough to manage such risks. In particular, he maintains that the UK Government's Coronavirus Job Retention Scheme (CJRS) and Self-employment Income Support Scheme (SEISS) have inadvertently opened up opportunities for financial fraudsters to strike, undetected.
He also finds that the Government is not adequately dealing with the root causes of fraud. Lorenzo explains, "A worrisome shortcoming of the Government response supporting personal finance is the lack of focus on the root causes of fraud. While it is understandable that, in the emergency of the pandemic, the Government adopts immediate action to address urgent practical issues, there is no reason to ignore the social and human factors that can trigger criminal motivations. In fact, the pandemic has aggravated some of the factors, such as social and economic inequality (Adams-Prassl et al, 2020), that typically cause psychological pressures that can drive individuals to crime (Pasculli, 2020a)."
The evidence also points at the unnecessary multiplication of reporting channels and the confusing information and advice provided to the public, which especially hinders the effective protection of vulnerable people.
Dr Pasculli proposes various recommendations to mitigate the fraud risks created by policy and regulation, ensure that fraud cases are promptly detected and reported, and provide businesses and individuals with adequate guidance.
The evidence submission has been accepted and published on the parliament website and could help to inform policies protecting the nation from financial fraudsters in the future.