Dr. Sina Yekini
Senior Lecturer in Accounting
School of Economics, Finance and Accounting
Coventry Business School
Faculty of Business and Law

Email: ab8208@coventry.ac.uk
Biography
I joined the School of Economics, Finance and Accounting in September 2014 having previously worked at Sheffield Hallam University and the University of Leicester as senior lecturer and lecturer in accounting respectively. I am an associate member of the Institute of Chartered Accountants of Nigeria.
I qualified while working with one of the then 'big 5' auditing firms before joining the banking industry where I functioned in different departments such as banking operations, treasury, financial control, internal control and branch banking. Since joining the academia, I have taught financial accounting across all levels. I currently teach auditing and financial accounting.
My research interests can be broadly grouped around financial reporting, accounting regulation, issues in disclosure, IFRS adoption by emerging economies and Not-for-profit organisations, harmonisation of reporting
Qualifications
PhD (Accounting and Finance), 2011
Finance MSc, 2005
Accounting BSc, 1988
Professional license and certification
Research interests
My research interest covers financial accounting and auditing, in particular:
Issues in disclosure and transparency of financial information (accounting narratives, graphs, quantitative (accounting numbers), pictures etc. as medium of disclosure)
Auditing (audit quality, audit credibility and other issues around auditing and the nexus between them and performance/asset pricing)
The link/nexus between the above specialisations in accounting and performance/asset pricing.
Research grants obtained
£20,000 - Along with five other colleagues from Sheffield Hallam University, Victoria University of Wellington, New Zealand and University of Dundee secured funding for the CCAB project titled "International Financial Reporting for the Not-For-Profit Sector" Collaborators include Louise Crawford, Gareth Morgan, Carolyn Cordery, Oonagh Breen, Faisal Sheikh, Sunyanto Suyanto 2014---Successful and completed
£25,000 - Along with a colleague from Coventry university secured research fund of for ISSA project titled "Transparency in securities transaction and custody chains – A study of the benefits and costs of securities accounting systems. Collaborator includes Professor Stuart Weinstein – 2015 – Successful, completed and submitted in October 2015
£5,000 - Along with two colleagues from De Montfort and University of Huddersfield secured seed corn research grant…Successful, project ongoing and completion expected in June 2015
Research outputs and publications
Yekini, S.L., Wisniewski, T.P., and Millo, Y. (2016) 'Market Reaction to Positiveness of Annual report Narratives'. The British Accounting Review. [in press]
Yekini, S.L., and Wisniewski, T.P. 'Predicting Stock Market Returns based on the content of annual report narrative'. Accounting Forum [Forthcoming]
Yekini, K.C., Adelopo, I., Andrikopoulos, P., and Yekini, S. (2015) 'Impact of board independence on the quality of community disclosures in annual reports'. Accounting Forum 39 (4), 249-267.
Weinstein, S., and Yekini, S. (2015) Transparency in Securities Transaction and Custody Chains – A study of the benefits and costs of securities accounting systems. Commissioned by ISSA.
Crawford, L., Morgan, G.G., Cordery, C., Oonagh, B.B., Sheikh, F., Suyanto, S., and Yekini, L. (2014) International Financial Reporting for the Not-For-Profit Sector - A study commissioned by CCAB. London: CCAB limited.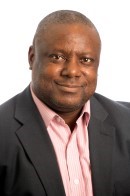 Teaching modules
Audit and internal control (Undergraduate)
Auditing and Assurance (Postgraduate)
Corporate reporting and analysis (Undergraduate)
PhD supervision
I am happy to supervise PhD students in any of my listed research areas. If you are interested, please email me.