Dr. Kelly Smith
Senior Lecturer
Course Director for BA Enterprise and Entrepreneurship
Course Director for MA Enterprise and Entrepreneurship Education
International Centre for Transformational Entrepreneurship
Faculty of Business and Law
Email: aa7645@coventry.ac.uk
LinkedIn Profile
Follow me on Twitter: @kellyjs
Academic interests
Enterprise and entrepreneurship education – pedagogy, design, effectiveness within national contexts, student motivations, measurement of entrepreneurial intent
Barriers and enables to student and graduate business start-up
Use of learning technologies
Impact of enterprise education and entrepreneurial support on actual business start-up
Effect of national policy and government support systems on business start-up and growth
Biography
I have worked in further and higher education for over 20 years, first as a lecturer in cognitive psychology and statistics for psychology research, then as a learning technologist for medical education. For the past 15 years, I have been heavily involved in enterprise education and student and graduate entrepreneurship support. Before moving to Coventry, I was Head of Enterprise and a Principle Enterprise Fellow at the University of Huddersfield, responsible for the Enterprise Team business start-up unit, and Course Leader of the BA Enterprise Development new venture creation degree. I was heavily involved with several ERDF-funded start-up and growth programmes and led the Yorkshire-wide and award-winning Graduate Entrepreneurship Project.
In July 2016, I moved to Coventry as Senior Lecturer and Course Director for the BA Enterprise and Entrepreneurship, and a new full MA in Enterprise and Entrepreneurship Education building on the NCEE's successful International Entrepreneurship Education Programme.
I am a past-Chair and Life Fellow of Enterprise Educators UK (EEUK), and the current Vice President for Education / Conference Enterprise Education Track Co-Chair for the Institute for Small Business and Entrepreneurship (ISBE). I'm a co-author of the 2012 QAA Guidelines for Enterprise and Entrepreneurship Education in Higher Education, and the 2014 APPG for Microbusiness report on An Education System Fit for an Entrepreneur. I am a Visiting Professor at the University of Wales Trinity St David's International Institute of Creative Entrepreneurial Development, and a fellow of the RSA and the HEA.
Qualifications
PhD in Cognitive Science (Psychology), University of Birmingham, 1998
MSc in Cognitive Science, University of Birmingham, 1993
BSc (Hons) Psychology, University of Birmingham, 1992
PGCE in Teaching and Learning in Higher Education, University of Birmingham, 1999
Research
My current research interests include barriers and enablers to student and graduate business start-up and entrepreneurship, the impact of enterprise education and entrepreneurship support, and the use of learning and emerging technologies. Having moved to Coventry University, I'm also exploring entrepreneurship in Sub-Saharan Africa, particularly with respect to issues around policy, support, and training for nascent and early-stage start-up.
Outputs and Publications
Smith, K. (2015). Measuring the impact of enterprise education and entrepreneurship support in higher education: Can routinely collected data be of use? Industry & Higher Education, 29(6), pp. 493-503.
Smith, K., Williams, D., Yasin, N., and Pitchford I. (2014). Enterprise skills and training needs of postgraduate research students. Education + Training, 56(8/9), pp. 745-763.
Higgins, D., Smith, K., and Mirza, M. (2013). Entrepreneurial education: reflexive approaches to entrepreneurial learning in practice. Journal of Entrepreneurship, 22(2), pp. 135-160.
Smith, K. and Beasley, M. (2011). Graduate Entrepreneurs: Intentions, Barriers & Solutions. Education + Trainin, 53(8/9), pp. 722-740.
McKeown, J., Millman, C., Reddy Sursani, S., Smith, K., and Martin, L. (2006). Graduate entrepreneurship education in the United Kingdom. Education + Training, 48(8/9), pp. 597-613.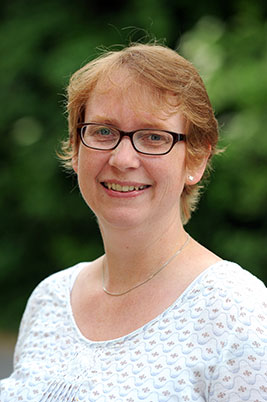 Teaching
BA Enterprise and Entrepreneurship
MA Enterprise and Entrepreneurship Education
PhD supervision
Areas of expertise
Enterprise education
Student and graduate entrepreneurship
Business start-up and growth
Policy and practice in enterprise and entrepreneurship education