Dr. Karolos Papadas
Lecturer in Marketing
School of Marketing and Management
Coventry Business School
Faculty of Business and Law

Email: karolos.papadas@coventry.ac.uk /a><
Twitter: @karolospapadas
LinkedIn Profile
ResearchGate
Biography
In 2016, I joined Coventry Business School as a Lecturer in Marketing. My main teaching duties include module leadership, tutoring and dissertation supervision in postgraduate and undergraduate courses. Research-related tasks pertaining my contribution to the research output of the school through publications in refereed journals and conference proceedings, participation in funded projects and engaging with research clusters' initiatives.
Currently, I hold a PhD in Marketing from Athens University of Economics & Business, along with studies in Economics (B.A.) and Marketing Management (M.Sc.) at University of Central Lancashire, and Communications Management (M.A.) at London Metropolitan University. My previous professional and teaching experience includes digital marketing-related posts at Business College of Athens, APIVITA SA (Athens, Greece), Hellenic Exchanges (Athens, Greece) and Landmark Environmental Ltd. (Manchester, UK). In the past, I have also delivered a series of marketing seminars to executives from energy and banking sector at University of Athens (2012-2016), while recently, I have been invited to talk at prestigious academic institutions and business organizations such as University of Vienna and National Bank of Greece.
I am also a columnist for Huffington Post Greece and a teaching fellow at University of Athens.
In my free time, I like swimming, playing tennis and reading history books.
Qualifications
PhD in Marketing, Athens University of Economics & Business, 2016.
Communications Management MA, London Metropolitan University, 2009.
Marketing Management MSc, University of Central Lancashire, 2007.
Economics BA (Hons), University of Central Lancashire, 2006.
Research interests
My research interests lie in the areas of sustainability/green marketing, digital marketing, branding and scale development methodology. I am focusing on exploring ways that organizations can integrate natural environment in their marketing strategy and its potential outcomes. Providing marketing solutions to environmental challenges, such as climate change, is essential to society and studies show that this can also become a clear market opportunity for business society as well. My current research studies aim to contribute to the development of a marketing strategy that could become a practical sustainability tool towards a ''well-being'' business model, and ultimately a societal asset to address the environmental imperative.
Recent outputs and publications
Publications in Refereed Journals:
Publications in Refereed Conference Proceedings:
Papadas, K.K., and Avlonitis G.J. (2017) 'Green Marketing Orientation: Scale development and validation'. 2017 Winter American Marketing Association (AMA) Conference. Held 17-19 February 2017 in Orlando, FL, USA [forthcoming]
Papadas, K.K., and Avlonitis G.J. (2016) 'Developing a new construct for Green Marketing'. 7th Regional European Marketing Academy (EMAC) Conference. Held 14-16 September 2016 in Sarajevo, Bosnia-Herzegovina.
Papadas, K.K., Psimouli, M., and Avlonitis G.J. (2014) '"Occupy Facebook": Social Media Facilitating Political Movements'. American Marketing Association, SERVSIG Services Research Conference. Held 13-15 June 2014 in Thessaloniki, Greece.
Magrizos, S., Papadas, K.K., and Halkias, G. (2014) 'CSR in the Banking Sector'. American Marketing Association, SERVSIG Services Research Conference. Held 13-15 June 2014 in Thessaloniki, Greece.
Papadas, K.K., Avlonitis, G.J., and Karantinou K. (2014) 'Green Marketing Orientation: Introducing a New construct'. 43rd European Marketing Academy (EMAC) Conference. Held 3-6 June 2014 in Valencia, Spain.
Papadas, K.K., and Avlonitis G.J. (2013) 'Green Marketing Orientation: Antecedents & Consequences'. 42nd European Marketing Academy (EMAC) Conference. Held 4-7 June 2013 in Istanbul, Turkey.
Papadas, K.K., and Avlonitis, G.J. (2013) 'The 4 C's of Environmental Business'. International Social Business Conference. Held 30-31 May 2013 in Eskisehir, Turkey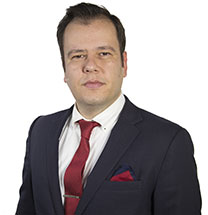 Teaching modules
102 MKT - Principles of Marketing
205 MKT - Digital Marketing
305 MKT - Corporate and Brand Communications
M170RB - Principles of Digital and Social Media Marketing
M33MKT - Digital Marketing
Areas of expertise
Digital Marketing
Sustainability/Green Marketing
Branding