Dr. Hailin Liao
Senior Lecturer in Banking and Finance
School of Economics, Finance and Accounting
Faculty of Business and Law

Email: ab8576@coventry.ac.uk
Biography
Prior to joining Coventry University in November 2014, I was a lecturer in Economics at Loughborough University since 2004, where I obtained my MSc in International Banking and PhD in Economics. I have also worked as an assistant accountant in several banks in China before postgraduate study in the UK.
As a Senior Lecturer in Banking and Finance at Coventry University, I am heavily involved in the teaching of all banking and finance-related modules and courses, at both undergraduate and postgraduate level. I also supervise undergraduate and postgraduate research dissertations.
Having been an active member in the research group of efficiency and productivity, with special focus on banking performance, I have actively and regularly contributed and participated in both international and national conferences and workshops. Recent work has appeared in a number of academic journals, including the Manchester School, Journal of Development Studies, Applied Economics, Global Economic Review, and Journal of Developing Areas.
Qualifications
PhD, Economics, Loughborough University, 2005
International Banking MSc, Loughborough University, 2000
International Trade BSc, China, 1994
Research interests
My research field is in economic growth, innovation and technological change, and East Asian Economies. Within that field my main work is in the areas of applied microeconomics, time series and panel data econometric analysis, with special focus on the identification of technical progress and production efficiency in productivity analysis and verification of the role of international trade in the economic growth process, in order to disentangle the economic development process in East Asian economies. I also have broad interests in applying this expertise in cutting-edge research areas of banking performance. Apart from my own research, I supervised four joint PhD in the areas of banking efficiency analysis in East Asian countries and ICT productivity in industrial economies, of which three were completed.
Recent outputs and publications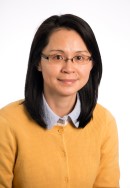 Teaching modules
Economics of Banking and Finance (226ECN)
Economics of Money and Banking (M31EFA)
International Banking (M22EFA)
Dissertation supervision in the finance area, at both undergraduate and postgraduate level.
Areas of Expertise
Fellow of The Higher Education Academy.
External examiner for PhD students at Universiti Putra, Malaysia (2014, 2011 and 2010); University of Mysore, India (2008).