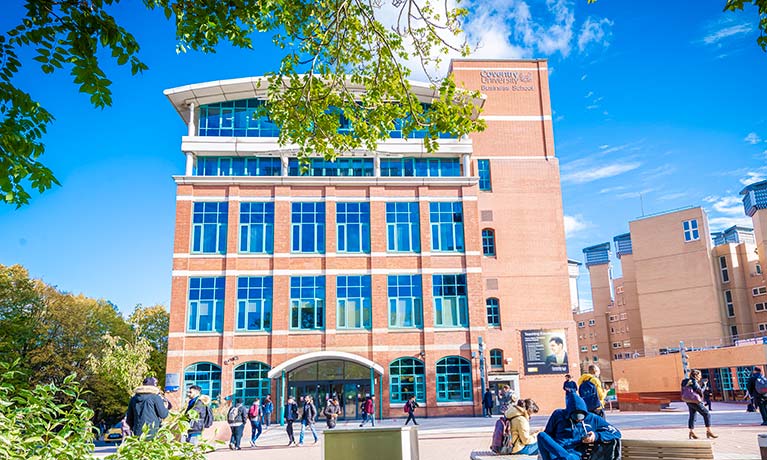 Dr Andrew Jones
Lecturer
Faculty of Business and Law
About
Dr Andrew G Jones was appointed as a lecturer in law at Coventry Law School in January 2020. He leads the postgraduate Contemporary Issues in International Human Rights Law and the undergraduate International Criminal Law modules, while also assisting with the teaching of undergraduate Human Rights.
Career overview
Andrew received an LL.B (Hons) in Law from the University of Reading in 2010, before going on to specialise in International Law for his LL.M at Bangor University, with a particular focus on International Criminal Law and International Human Rights Law. He graduated in 2014, completing a thesis on the legality of drone operations in Pakistan.
After working as a conveyancing paralegal, Andrew moved to the People's Republic of China where he was employed as an English teacher before embarking on his Ph.D in International Law at the China University of Political Science and Law in Beijing. Here, he undertook a comprehensive examination of the law on the use of force and its capacity to regulate conflict in the modern world, which was completed in 2019. Shortly after this, he commenced his role at Coventry University.
In his time at Coventry, Andrew has been accepted as an ASPiRE Fellow, successful led several modules on the undergraduate and postgraduate courses and will take up the role of Postgraduate Course Director in March 2022.
Research
Andrew's primary research interests continue to fall within the area of public international law, with a focus on international human rights law, international humanitarian law and the law on the use of force.
Andrew primarily writes on emerging use of force incidents, examining the application of the law of jus ad bellum and considering it ongoing ability to regulate conflict. He also explores policy issues related to conflicts, with his most recent work focussing on the arms trade and international accountability for war crimes.
External activities
Member of the Society of Legal Scholars
Publications and press
Jones A, 'Toward Global Nuclear Disarmament: The Treaty on the Prohibition of Nuclear Weapons' (2020) 25(2) Coventry Law Journal, 77
Jones A, 'Intervening for Democracy: The Threat or Use of Force and Crisis in The Gambia' (2018) 51(2) Comparative and International Law Journal of Southern Africa, 241
Jones A, 'Drones: Targets, Civilians and Operators' (2018) 2(1) Research Society of International Law: Law Review, 8
Jones A, 'The Prohibition of Nuclear Weapons Treaty: Codifying International Ambitions on Disarmament' (2020) International Law Blog
Jones A, 'US Refusal to Withdraw Troops from Iraq is a Breach of International Law' (2020) The Conversation