Dr. Abdoulie Sallah
Senior Lecturer in HRM and OB
School of Marketing and Management
Coventry Business School
Faculty of Business and Law

Email: abdoulie.sallah@coventry.ac.uk
Biography
I am a Senior Lecturer in Human Resource Management and Organisational Behaviour and Research Cluster Lead. I am interested in the politics of knowledge production and my research and writing is an attempt to understand and re-significance the excluded, occluded, omitted and marginalized narratives and voices in management and organisation studies (particularly those from the South) as well as contesting the redemptive, totalising and pugnacious capitalist narrative within the context of socio-economic development and the wider fringes of work. Spatially, I am interested in organisational leadership and spaces, work and its organisation, postcolonial reasoning, employee engagement, the informal economy, globalisation and entrepreneurship.
I am the Editor - Journal of Critical Southern Studies (Globalisation & Development Stream) as well as a reviewer for seven other peer reviewed international journals.
Qualifications
PhD, University of Leicester, 2008.
Human Resource Management MA, University of Derby, 2004.
Business Management BA (Hons), University of Derby, 2003.
Recent outputs and publications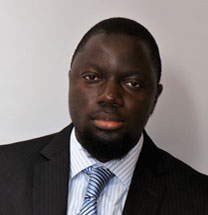 Teaching modules
Strategic HRM
Developing Skills in Business Leadership
Using Information in Business (Research Methods)
Employee Engagement
Leading Change in Organisations
Areas of expertise
Organisational Behaviour
Human Resource Management
Strategy
Management