Dagmar Johnson
Lecturer in Business and Management
Course Director for European Business Management BA
Course Director for Business Studies BA
School of Strategy and Leadership
Coventry Business School
Faculty of Business and Law

Email: dagmar.johnson@coventry.ac.uk
Biography
I am a lecturer in Business and Management and the Course Director of two undergraduate courses with extensive experience in Further and Higher Education. My experience includes studying and working at different universities across Europe, conducting research with a view to enhancing teaching and learning, as well as teaching in different fields and disciplines of Business/Management.
For the last 4 years I have run an online international learning, OIL, project which links students from at least 5 Partner Institutions around the globe for joint learning activities.
I am a Fellow of the Higher Education Academy. My research for my DBA has been defined and focuses on exit strategies for SMEs and the feedback seeking behaviour of students studying in higher education.
Qualifications
DBA (on-going), Coventry University
MBA, Coventry University
CMI Executive Diploma in Business Management
PGCE, Wolverhampton University
Tourism BA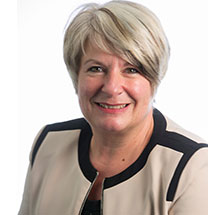 Teaching
Project Management (Undergraduate)
Europe through the Global Lens (Undergraduate) (OIL project)
Areas of expertise
European Business Environment
Project management
Business management