Christopher Lees
Course Director: Accounting and Financial Management MSc
School of Economics, Finance and Accounting
Coventry Business School
Faculty of Business and Law

Email: ab2990@coventry.ac.uk
Biography
I am a CIPFA qualified accountant with experience working in the public sector at Dudley MBC, Birmingham City Council and the Central Birmingham Health Authority. Throughout my career I have been the accountant for Highways, Engineers and Environment, a Capital accountant, the Budget Controller for the Housing Revenue account and Capital Programme, and the accountant for a large trading account dealing with property repairs. While an employee at CIPFA for close to 10 years, I taught trainee accountants at CIPFA's Education and Training centre as well as getting involved in a number of international activities including being the overseas consultant on Mozambique's Public Expenditure Financial Accountability Assessment (PEFA). Whilst working at CIPFAs trading arm, I taught a number of courses to public sector clients such as, an Introduction to Local Government Finance for Elected Members, Finance for Budget holders, Technical updates for accountants, Integrating Strategic Planning with 3 year budgeting, and scrutiny training for elected members.
Where necessary I have developed bespoke courses for public sector clients such as training on activity based costing, ratio analysis and the Best Value code of Practice and many other areas besides.
Currently I am the Course Director for the MSc in Accounting and Financial Management at Coventry University and link tutor for the Institute of Accounting in Arusha.
Qualifications
Higher Education Professional Practice PGCert, Coventry University, 2014
Finance & Accountancy MA, Leeds Metropolitan University, 2001
Chartered Institute of Public Finance and Accountancy (CIPFA), Wolverhampton University, 1998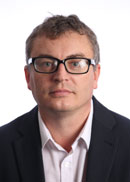 Teaching
Teaching modules
Business Strategy
Financial Analysis and Decision Making
Areas of expertise
International public sector financial management