Ben Stanford
Lecturer in Law
School of Law
Faculty of Business and Law

Email: ben.stanford@coventry.ac.uk
LinkedIn Profile
Biography
I joined Coventry University in January 2017 as a lecturer in law, having recently submitted my PhD thesis which examined counter-terrorist hybrid orders (Control Orders, TPIMs, Temporary Exclusion Orders) and the right to a fair trial. I teach on a number of modules, primarily Human Rights and Civil Liberties and International Criminal Law. I have published some of my research and I have presented at various conferences. I am also the Law School's Champion for Internationalising the Curriculum, so I am responsible for co-ordinating our incoming and outgoing Erasmus students.
As a student I spent a significant amount of my time studying abroad. For my undergraduate degree I spent an Erasmus year at the Charles University in Prague. For my postgraduate degree I spent one semester at Columbia University in New York and another semester at the University of Amsterdam. Whilst in Amsterdam I interned for a defence counsel who practises at the International Criminal Court in The Hague.
I have also benefited from some invaluable work experience in the third sector, having been a legal fellow for Rights Watch (UK), as well having worked with Peace Brigades International (UK) and the Human Rights Lawyers' Association in some capacity.

Qualifications
PhD, Counter-terrorist executive orders and the right to a fair trial, University of Bedfordshire (2013-2017)
LLM, 'International Criminal Law', University of Amsterdam, 2013
LLB, 'Law (International)', Lancaster University, 2012

Research interests
I am interested in all matters concerning counter-terrorism law and policy, especially when human rights are at stake. More generally I enjoy researching contemporary legal issues concerning human rights which have political dimensions and social implications. For my PhD I conducted a socio-legal study into the implications of counter-terrorist executive orders and the right to a fair trial, which I hope to build upon in the coming years.

Selected outputs and publications
Stanford, B. (2018) 'Compulsory Voter Identification, Disenfranchisement and Human Rights: Electoral Reform in Great Britain' European Human Rights Law Review 23(1)
Stanford, B. & Vogelvang, E. (2017) 'Weighing up the ICTY: The Trial of Ratko Mladić and the Future for International Criminal Justice' Coventry Law Journal22(2) 58.
Stanford, B. (2017) 'Voter ID Plans Could Disenfranchise Millions' The Conversation. Available here.
Stanford, B. (2017) 'Counter-terrorism and the Prospects of Human Rights: Securitizing Difference and Dissent' (Book Review) European Human Rights Law Review 22(5) 525.
Stanford, B. (2017) 'The Complexities of Contemporary Terrorism Trials Laid Bare' Criminal Law and Justice Weekly 181(33) 594. Available from https://www.criminallawandjustice.co.uk/issue/Vol181-No33
Stanford, B. (2017) 'The Reporting of Terrorism and the Proliferation of Theatrics', London Conference in Critical Thought. Held 29-30 June 2017 in London, UK. See conference information at the Conference's website
Stanford, B. (2017) 'Once More Unto the Breach: The Deployment of British Soldiers Overseas and the UK's Human Rights Obligations' Coventry Law Journal 22(1) 80.
Stanford, B. (2017) 'To Helmand and Back' Criminal Law and Justice Weekly 181(19) 322. Available from https://www.criminallawandjustice.co.uk/issue/Vol181-No19
Stanford, B., and Ahmed, Y. (2016) 'The Prevent Strategy: The Human Rights Implications of the United Kingdom's Counter-Radicalisation Policy'. Questions of International Law 35. Available from http://www.qil-qdi.org/the-prevent-strategy-the-human-rights-implications/
Stanford, B. (2016) '"Taking Blind Shots at a Hidden Target": Assessing the Implications and Justifications of Closed Material Procedures'. Law and Culture Conference: (In)visibility. Held 5-6 September 2016 in London, UK. See conference information at the St Mary's University website.
Stanford, B., Yiannaros A., and Nyombi C. (2016) 'TTIP Negotiations in the Shadow of Human Rights and Democratic Values'. International Company and Commercial Law Review 2 (9) 316-322.
Stanford, B. (2015) 'The War on Terror and the Laws of War: A Military Perspective'. Utrecht Journal of International and European Law 31 (81) 100-103. Available from http://doi.org/10.5334/ujiel.dd
Borelli, S. and Stanford, B. (2014) 'Troubled Waters in the Mare Nostrum: Interception and Push-Backs of Migrants in the Mediterranean and the European Convention on Human Rights'. Uluslararası Hukuk ve Politika – Review of International Law and Politics 10 (37), 29-69. Available from https://papers.ssrn.com/sol3/papers2.cfm?abstract_id=2431658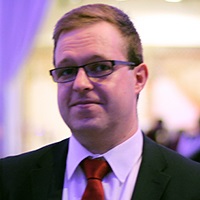 Teaching modules
387CLS International Criminal Law (Module Leader)
183CLS Nature of Law (Tutor)
382CLS Human Rights and Civil Liberties (Tutor)
Areas of expertise
Domestic counter-terrorism law and policy
Domestic and international human rights law, especially the right to a fair trial
Emergency situations and derogations from human rights norms