Spencer Murphy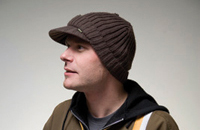 Biography
Spencer's specialist field of academic interest is cross cultural analysis, post colonial theory and south East Asian cinema. He lectures and contributes across all three stages of the under-graduate and master's degree programme in the department of media and communication across a range of modules covering media and cultural theory and production practices. Spencer principally specialises in film theory and audience studies and the context of media convergence.
My Role
He is currently in the process of completing his PhD in Philosophy within his principal research interest of film theory, specifically the cinema of post 1997 Hong Kong. He has conducted field research in both China and Hong Kong, visited academic colleagues at Hong Kong City University, and conducted interviews and seminars with leading figures in the Hong Kong film industry such as To Kei-Fung, Patrick Tam and Pang Ho-Cheung. Spencer is the founder and organiser of the Coventry East Asian Film Society, and is currently engaged in a variety of applied research projects. He has obtained partnerships and sponsorship with leading film distributors in the UK which is combined with academic specialist speakers in the field of South East Asian cinema.
My Work
Murphy, S. (2012) 'Whispering Corridors, Screaming Classrooms; Korean High School Horrors. 'Film Critique''. In Directory of World Cinema: Korea. Ed. by Balmain, C. Intellect Publications.
Murphy, S. (2010) Kakera. Producer.
Murphy, S. (2010) Zipangu Film Festival Promotional Video, Producer.