Sanna Wicks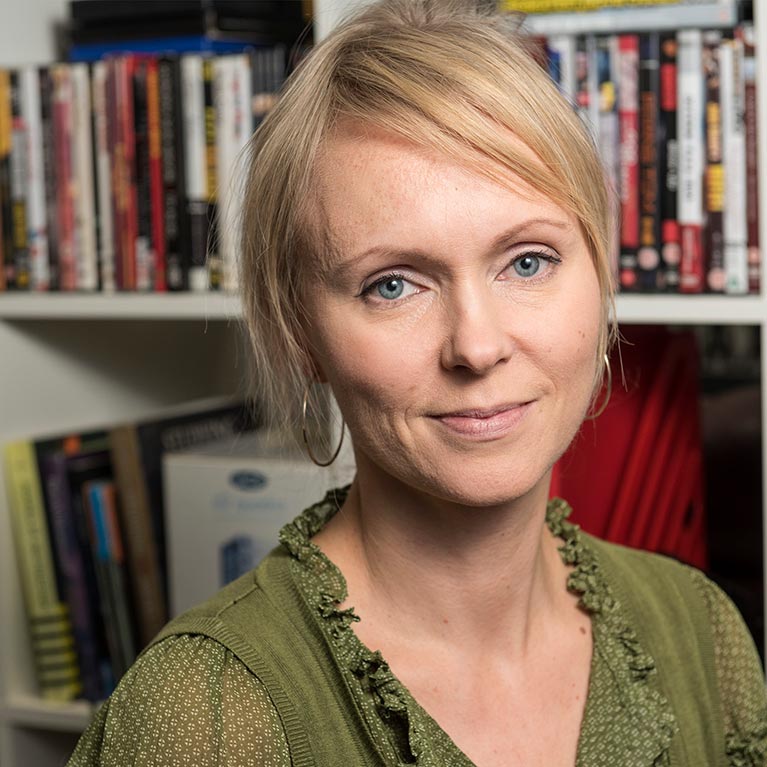 Biography
I'm the Course Director for BA (Hons) Film Production and also an Assistant Professor in Film Production. I developed the curriculum for the course, look after the day to day running of the course and also teach on BA (Hons) Media Production.
My background is as a video editor, director and producer for broadcast TV, web and mobile phone apps. Current areas of speciality and interest are helping student succeed in the film/media industry, documentary filmmaking and heritage interpretation. I'm also one of the festival Director's for Coventry Phoenix Film Festival.
My doctoral research explores sense place as key concept in cultural production, I suggest that it offers a field of research for heritage interpreters and moving image producers, with conceptual and methodological tools that have the potential to help engage and enchant audiences.
Qualifications
BA Hons Television and Video Production – Bournemouth University
MA by Research – 'The Value of Mobile Phone Apps in Heritage Interpretation' University of Birmingham
PGCert – Coventry University
Fellow of the Higher Education Academy
PhD Candidate – Centre for Postdigital Cultures - Coventry University
Teaching
Key Concepts in Media and Film Production
Short Film
Scriptwriting
Screen Craft
Documentary Film Making
Research Ethics
Outputs and Publications
Wicks, S. (2021). Lighting historic properties to enable immersion and enchantment. The Museum Review, 6(1).
Wicks, S. (2020) 'Raising the Barr' in Developing a Sense of Place: Role of the Arts in Regenerating Communities. Weedon, A. & Ashley, T. (eds.). London: UCL Press, p. 44-55 12 p.
Wicks, S. (2020). Wake. At Coventry Creates Exhibition
Wicks, S. (Artist), Wicks, L. (Artist), & King, J. (Artist). (2020) The Story of the Agrebi and The Story on the Penshurst animations and Virtual Dives for U-boat Project Wales
Wicks, S. (2019) Using digital technologies to engage audiences with archives. Invited speaker at Digital Learning for Schools by The Archives and Records Association
Wicks, S. (Artist), Wicks, L. (Artist), & King, J. (Artist). (2019). Land of Forges and Fire. Animation for Journey to the Past Also screened at SIEF 2019.
Wicks, S. (2018). Case study: Raising the Barr. Paper presented at A Sense of Place, Luton, United Kingdom.
Wicks, S. (Artist), Wicks, L. (Artist), & King, J. (Artist). (2015). The Story of Nonconformity in Wales, Bethania and Peniel chapel animations.
Wicks, S. (2015). The Value of Mobile Phones in Heritage Interpretation. Furnace Journal, (2), 36-48.
Wicks, S. (2014). The Value of Mobile Apps in Heritage Interpretation and the Superficial Engagement of Digital Communities. Paper presented at Digital Heritage, York, United Kingdom.