We want to make the visa application process as easy as possible for you, so we've put together a checklist so that you can make sure you've completed each step that you need to before starting your studies with us.
1
Make sure we have a current email address for you
Most of our correspondence with you will be by email so please make sure that we have a current email address for you. If you have applied with the support of an agent in your country, make sure we have your personal email address instead of their email address.
---
2
Send us the required documents and accept your offer to study here
Before we can create a Confirmation of Acceptance for Studies (CAS) letter for you we need to receive all of the relevant documents such as certificates from you. You also have to accept the offer of a place as quickly as possible and make a tuition payment of £8,000 to enable us to produce a CAS for you promptly. We will need time to check documentation and then create the CAS.
Please ensure you engage with CAS Shield as soon as you are sent the email invitation to do so.
---
3
Check the information in your CAS letter
Your CAS letter must match the information you provide when you submit your visa application, so please go through it carefully and make sure that all the information is correct.
---
4
Make sure you have everything you need for your visa application
If you are applying from outside of the UK or need to extend your visa in the UK, read our information on what you'll need for your visa application.
---
5
Pay for and submit your visa application
There are various fees which you will need to pay when applying for a visa. Read the latest government information on the fees you can expect to pay, documents you must provide and how to submit your visa application.
---
6
Apply for your visa as soon as possible
You apply for your visa online. Please apply for your visa, or make a visa renewal, as early as possible within the three months prior to the start of your course as it can take up to 15 working days and sometimes even longer for UKVI to consider your visa application. Read our advice on how to apply and what documents you will need.
Six steps to settling in at university
Decided to study with us here at Coventry? Good choice! Now, read our top tips to help you successfully integrate into university life.
Read our top tips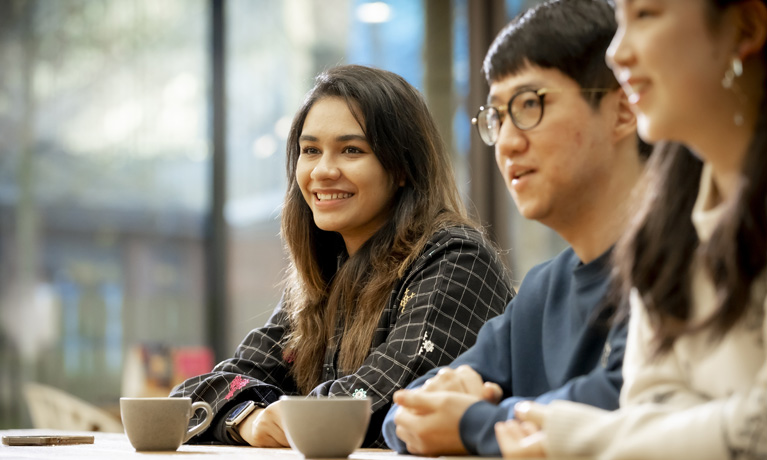 ---
7
Arrange your Biometric Residence Permit (BRP) collection
If your visa application is approved, you will be issued with a temporary entrance vignette (sticker) in your passport. This will be valid for 90 days, allowing time for you to enter the UK and collect your BRP. This is a secure card that is proof of your right to be in the UK as a student. You do not have to apply separately for a BRP, it is part of the visa process. You should look after this card as you would look after your passport. Check the information on your BRP is correct when you collect it.
To ensure that you can collect your BRP from Coventry University, you will need to request an Alternative Collection Location (ACL) when you complete your online visa form and enter the appropriate ACL when asked. The ACL for Coventry University is 2HE452.
---
8
Book your pick-up service from London Heathrow Airport
To support you with your arrival to Coventry University, our accommodation service FutureLets has teamed up with National Express coaches to provide you with a free transfer from London Heathrow to Coventry. The service is free, but you need to book to be able to travel. If you are unable to use our Airport pick-up service, do not worry as there are a lot of easy ways to get here.