Creating Better Futures - TEDxCoventryUniversity
This event has now ended. You can re-watch below:
This year's TEDxCoventryUniversity theme is Creating Better Futures. Our Exciting and Diverse group of speakers will explore how personal growth can create a positive impact in business and society; how enhancing our existing technologies can lead to better real-world solutions; and how we can learn from the past to better support each other in the present and future.
Date
Friday 20 May 2022 - 10am - 3pm
Event timetable
Doors open for registration and 10.00am. The event starts and 10.30am prompt.
10.00 - Arrival and Registration
10.30 - Morning Session
12.00 - Conversation Break and Refreshments
12.45 - Afternoon Session
14.20 - Networking and Refreshments
*Please note you are not permitted to use any electronic device with a screen during the talks.
Location
The event is taking place at Square One, Coventry, CV1 5QT.
The talks will also be streamed live on this web page via our Coventry University Youtube Channel. Register for a notification on YouTube.
Registration
We have reached max booking capacity for this event, if you wish to be added to the waiting list to be in our audience please email events.mea@coventry.ac.uk and we will notify you of any cancellations.
Alternatively you can watch the live stream by visiting this page at 10:30am on 20 May 2022.
---
TEDxCoventryUniversity Speakers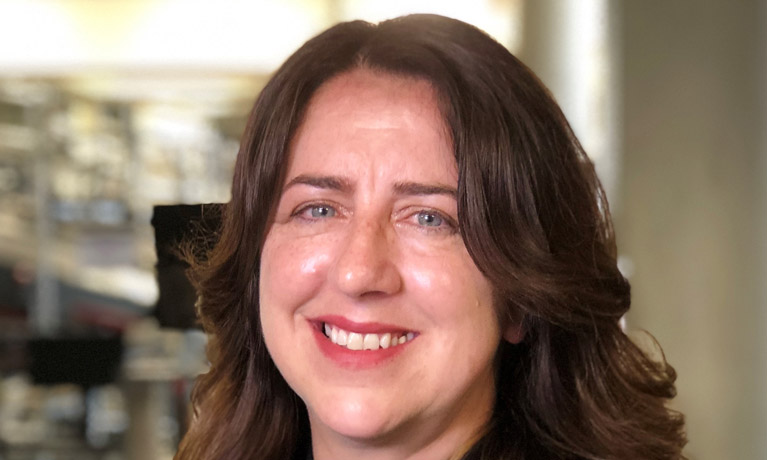 Patricia Ashman - Mechanical Engineer
Are you off your Trolley?
Ethical considerations around the behaviour of Autonomous Vehicles in society
Self-driving cars are set to bring one of the biggest changes to our global transportation system in decades. The technology behind self-driving cars is bringing AI (artificial intelligence) revolution along with questions around trust and logic. In her talk, Patricia Ashman invites you to look beyond the perceived societal benefits of the driverless autonomous transport revolution and ponder on the ethics of the decision-making algorithms that these vehicles use to determine their behaviour when faced with an unavoidable collision scenario.
Patricia is a Mechanical engineer who has worked in the Automotive, Rail and Steel Industries around the world prior to embracing her leadership role as the Associate Head of the School of Mechanical, Aerospace and Automotive Engineering, and as an Associate Professor in Mechanical Simulation and Analysis at Coventry University. Her focus is on creating industry-ready graduates, well prepared to contribute to solving the grand challenges facing society today, around such themes as renewable energies, sustainability, clean water etc. Patricia's particular expertise lies in future transport mobility with a special interest in the ethical challenges that face our transformative society.
---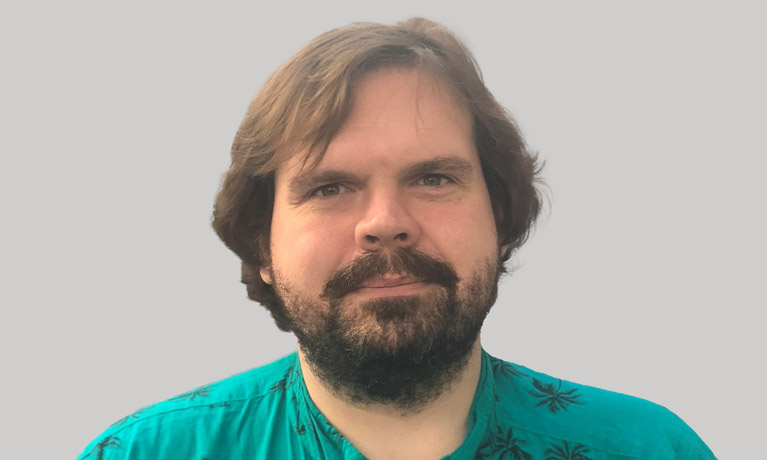 Dr Will Blewitt - Computer Scientist
Games, Inglenooks and Wombling
One of the great joys and most profound fears of an invention is that you can never know how something you invent will be used by others. That's true whether you're a scientist, an artist, an engineer, a designer, or any other creative dreamer. This talk will explore this idea in the context of games, and how technologies developed for leisure were picked up and repurposed for real-world applications (and vice-versa!)
Dr Will Blewitt has lectured on the subject of video game technologies for a decade, with a focus on simulations, GPU programming, and artificial intelligence. He earned his Masters in Computer Game Engineering from Newcastle University and his Doctorate from De Montfort University in the area of emotion-based control of non-player entities. Will now leads Coventry University's Games Technology degree course.
---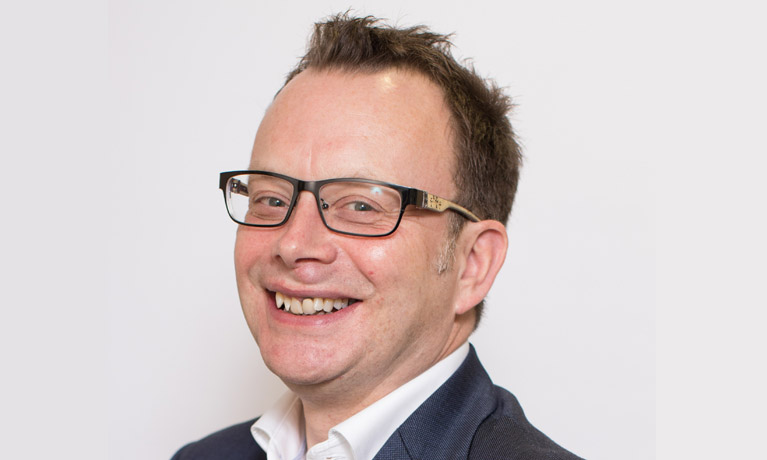 Paul Fairburn - Innovation Director
TEDxCoventryUniversity Host
Paul is an experienced Director of Innovation, with a background in the pharmaceutical industry, healthcare, utilities, and higher education. With significant experience of leadership, organisational change and strategy implementation, Paul has a deep understanding of supplier/client management, building value propositions, collaborative partnerships, innovation management, and the development of large-scale projects. Paul is also a CMI (Chartered Management Institute) approved coach and mentor, and Non-Executive Director at Feraru Dynamics.
The Enterprise & Innovation Organisation (EIO) at Coventry University are responsible for establishing strong links between the University's academic expertise, and a wide breadth of public and private sector organisations across global markets.
---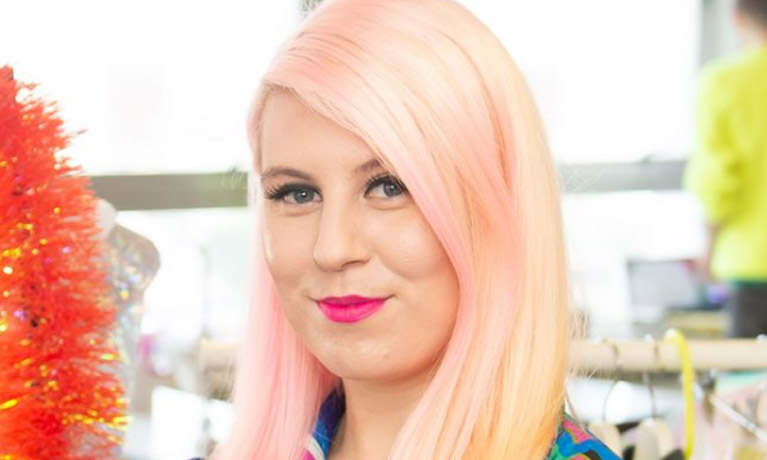 Chloe Hollingsworth - CEO Bottle Blonde Studio
How to turn a Dream into Reality
A peek behind the curtain at the fashion brand that started after one entrepreneur made a jacket from tinsel that she saw in her dreams. This talk will explore how Bottle Blonde Studio developed their zero waste free kids scrap packs to help parents entertain their children during the beginning of the pandemic which turned into a business that continues to grow. The speaker will also explore her journey in entrepreneurship and utilising social media to grow the brand.
Chloe Hollingsworth is a Fashion Ecommerce Entrepreneur, creating products from unusual materials and marketing them to an audience of flamboyant party goers. Chole is a proud member of the Coventry University Alumni.
---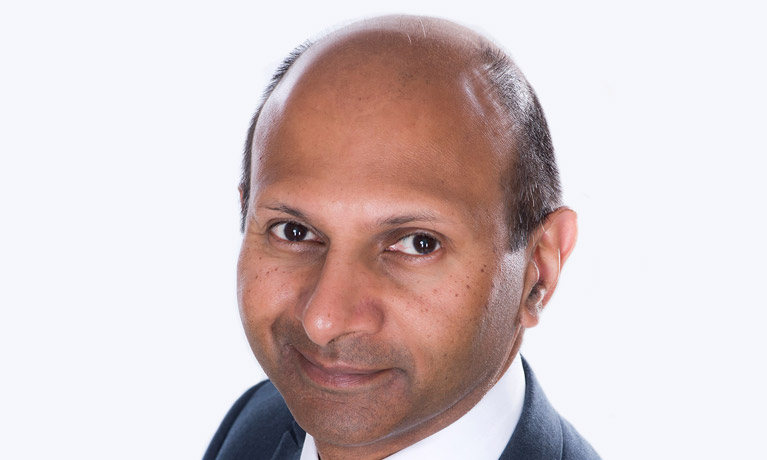 Prof Kiran Patel - Chief Medical Officer and Consultant Cardiologist at University Hospitals Coventry and Warwickshire
The future of Health and Healthcare: Safe and Sustainable?
Health and wealth are inextricably linked, whether at an individual level or at a national level. Healthcare, as a consequence is of vital importance to individuals and economies. Some countries spend up to 30% of its GDP on healthcare, whilst others spend less than 2%. Tackling the inequality of political commitment is one thing, even within our healthcare systems, we must do more to improve safety, transform processes and become sustainable. What can be done to make our use of resources more appropriate? What could the future look like so that we disrupt the way we plan and deliver care today?
Professor Kiran Patel graduated from Kings College, Cambridge University in 1993 and has been a practising Consultant Cardiologist since 2005. He was appointed an Honorary Professor at Warwick and Coventry Universities in 2018. He is also clinical lead for the Coventry and Warwickshire ICS.
As a senior NHS leader he has managed significant transformational change in cardiac services and is a mentor for the Social Mobility Foundation which encourages and mentors students from deprived communities into the healthcare sector and further education. Kiran was recognised in the HSJ Top 100 leaders in 2014 and in the HSJ Top 50 BAME leaders in the same year. In 2021 he was recognised at the 37th most influential UK Asian in the GG2 powerlist.
---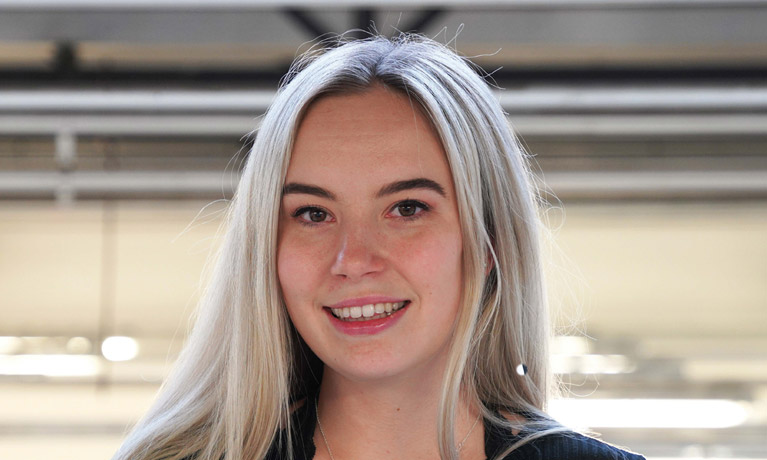 Lucy Pearce - Business Owner and Mental Wellbeing Advocate
Building Mental Resilience and Fortitude in Children
Children go through emotions that can often overwhelm and make them feel completely out of control. This is especially evident for children experiencing new challenges every day. Through a language that children can engage with, Lucy encourages children to build their own mental wellbeing toolkit through storytelling and creativity. This approach can help them to express feelings they might not always have the words for. This talk will dive deeper into the methodology behind teaching these children to help and express themselves and touch on the process of setting up a business with the leading goal of helping children's wellbeing.
Designer and business owner Lucy Pearce, through her company Youtopia, works to promote the importance of children's mental wellbeing and its involvement in education from an early age. As a new business owner, Lucy is looking to make a positive impact on others by sharing her journey in business, as well as her experience with mental wellbeing. Lucy is a proud member of the Coventry University Alumni.
---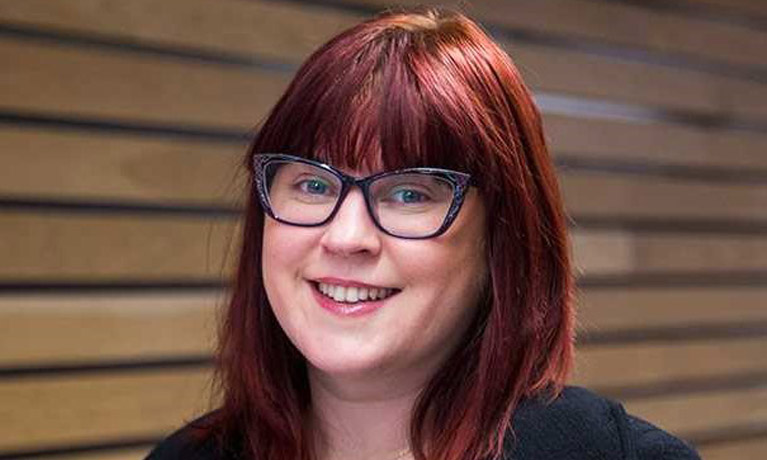 Dr Sally Pezaro - Champion Midwife
An Invasion of the Baby Catchers: Creating Better Futures with Midwives in Focus
Midwives have unmatched potential to avert more than half of all maternal deaths, neonatal deaths, and stillbirths in many parts of the world. Yet midwifery work remains undervalued, conflated and largely unseen, where conventionally, other professions are granted autonomy and social recognition for the services they provide.
As a post-pandemic world looks to create better futures, midwives must be placed firmly in focus. Yet midwives now need a useable past to shape their future, and their professional identity must be firmly instantiated. This talk will explore how such a vision may be turned into practice, why midwives must now be promoted in leadership, involved in decision-making at all levels, and be nurtured in order to thrive where many are battling to cope.
Dr Sally Pezaro is a registered Midwife, an adjunct Associate Professor at the university of Notre Dame in Australia, an Assistant Professor at Coventry University, a Fellow of the Royal College of Midwives (FRCM), and an editorial board member of Evidence Based Midwifery, MIDIRS and the International Journal of Childbirth. She is also a panellist on the Nursing and Midwifery Council's fitness to practise Investigating Committee, a Senior Fellow of the Higher Education Academy, and Midwifery Champion for the Nursing Now challenge. Dr Pezaro has clinical midwifery experience working in the United Kingdom, the Gambia and Ethiopia.
---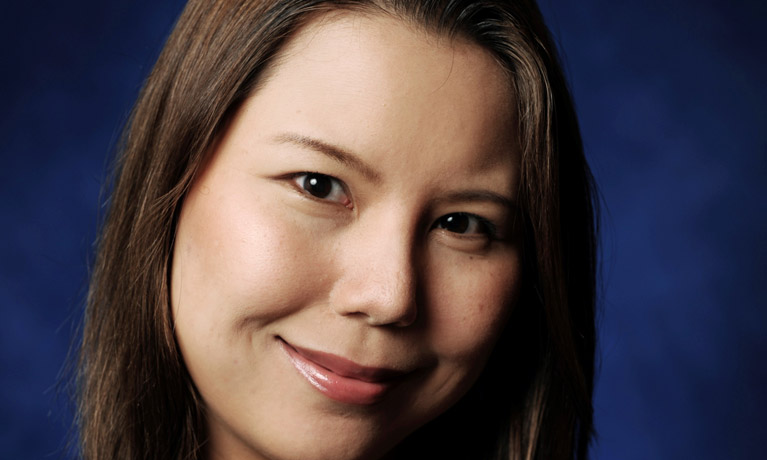 Prof Sukanlaya Sawang - Professor of Entrepreneurship
The gloom and the doom of entrepreneurship: How to create a better life for entrepreneurs
The dream of starting their own business is alive and well for the young generation. And it's not surprising that the media, educational institutions and even the government's policy is pushing the campaign for entrepreneurs-in-training. Even though the life of an entrepreneur is often seen as glamorous on the outside, it comes at a price, including the psychological scars entrepreneurs may carry with them, both mentally and emotionally. Entrepreneurial success doesn't always guarantee happiness. This talk explores how we can create a better future for young entrepreneurs.
Sukanlaya is the Associate Dean and Professor of Entrepreneurship in the Faculty of Business and Law at Coventry University. She has been teaching, researching and writing about psychological aspects of innovation and entrepreneurship for over a decade, publishing more than 100 articles, including academic journals, books, and government reports. Sukanlaya has received a number of awards, including the 'Emerald Management Reviews Citation of Excellence', the 'Best Paper Awards' from the Academy of Management (AOM), and the 'AGSE International Entrepreneurship Research Exchange' award. She has been awarded a number of competitive grants such as the Australian Research Council and Cooperative Research Centres Program, to shape future research in the field. 
---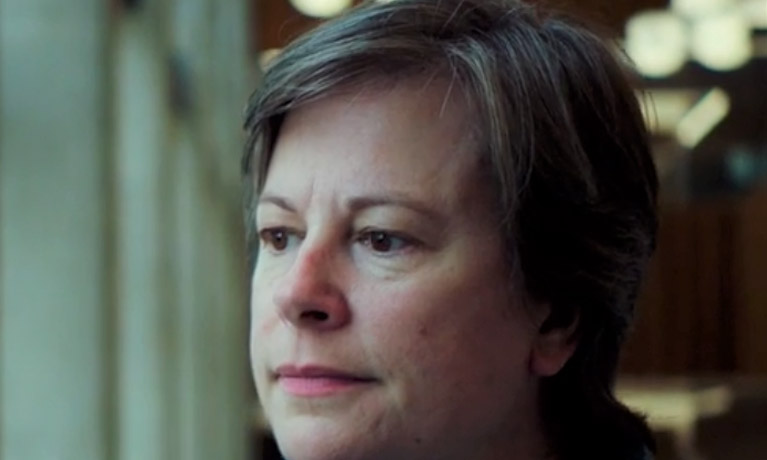 Dr Natasha Taylor - Healthcare Simulation Disrupter
Healthcare Simulation - a Matter of Life or Death
Simulation is a fun way to learn some very serious subjects. Nowhere else are errors in learning so consequential than in healthcare, and of the 1.2 million NHS staff, over half are clinicians that need to learn how to see and treat people in a safe environment. This talk explores how health workers were trained in the previous millennia, how clinicians are educated now and what may be able to be done in the future. From using stuffed toys, high-tech 5G trips through the blood vessels, and artificially intelligent patients, find out why the right training truly is a matter of 'life or death'.
Dr Natasha Taylor is an Associate Professor in healthcare simulation in the School of Nursing, Midwifery and Health at Coventry University. With over 30 years' experience as a clinician, educator and simulationist, how and why people learn (using simulation) is central to her role. A published author on simulation learning and simulation technology, Natasha is passionate about learning using simulation.