HDTI joins forces with CUHTec
Tuesday 14 April 2015
Press contact
---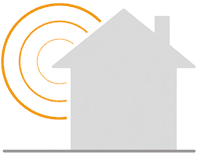 HDTI are delighted to announce that after months of careful planning, the Centre for Usable Home Technology (CUHTec) took up residency within HDTI on 1 April 2015.
CUHTec is a membership based service providing expertise and support in Assistive Technology (AT). With a focus on the UK statutory service telecare market, it undertakes research and consultancy as well as providing information and guidance on AT in the home. In particular, CUHTec runs a number of short courses and forums with a strong AT focus across the UK.
The first suite of short courses is due to be delivered in the summer in Coventry and London, with a further suite to be delivered in the autumn.
It is hoped that the partnership with HDTI will open the door to and strengthen new and existing opportunities for CUHTec over the next 12 months and will lead to greater collaboration in trying out or testing new products, and in applying for external research and development funding.
As well as a new website detailing news, courses and events, there will be a regular newsletter sent to all members, members will be entitled to discounted rates when block-booking on to CUHTec courses as well as a 20% discount on Vivo+, courtesy of T-Cubed.
Membership is open to anyone who works within the area of AT and is free of charge. If you are interested in joining, please visit the CUHTec website and complete a short online form.
We are looking forward to the continuation of CUHTec at HDTI over the next year. We will bring you a full and exciting programme of news and activities for CUHTec members and look forward to your continuing membership.
Follow @CUHTec on Twitter.