Business leaders praise Coventry University Covid recovery scheme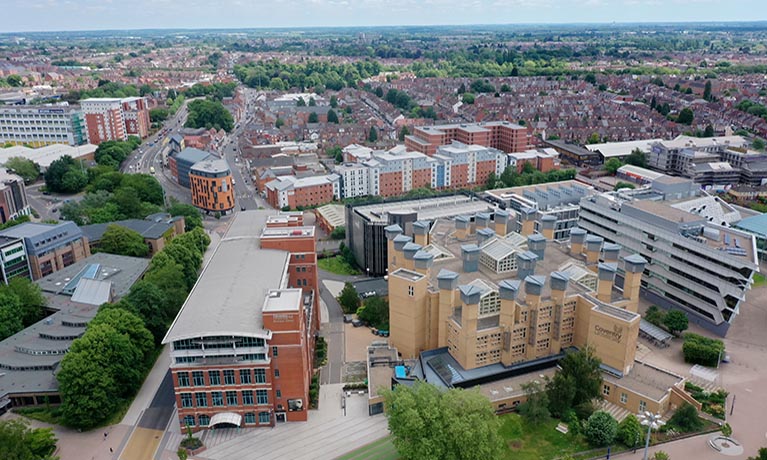 ---
Tuesday 16 November 2021
Press contact
---
Through the Faculty of Business and Law and the Small Business Charter (SBC), Coventry University delivered a free specialised Small Business Leadership Programme to help business leaders boost their organisation's resilience and recovery from the effects of the pandemic.
As COVID-19 led to new challenges for many small and medium sized enterprises (SMEs) last year, Coventry University's Business School stepped in to offer its support. An online scheme - funded by the Department for Business, Energy and Industrial Strategy as part of a UK government £20 million package - offered eight 90-minute webinars, and weekly workshops in smaller groups.
The 10-week scheme provided business leaders with support on a wide range of topics including innovation markets and branding, with the focus on supporting business leaders through the challenges that have arisen over the past couple of years.
Gurdeep Lakhanpal, of Centre Tank Services, a supplier and stockist of fuel dispensing and tank equipment attended the online course, he said that the programme contributed to the continued growth of the business amid impacts from COVID-19 and Brexit.
"We had the double whammy of Brexit which impacted us because we deal with a large Italian manufacturer, but the scheme helped us to see how we could maintain or even grow the business. The biggest benefit for me was that the programme opened my eyes from a sales point of view in reaching new markets. It helped us identify or re-identify our brand for certain products to help get them out to certain new markets. The module which had the biggest impact for me was on innovation markets."
Another business that benefited by attending the course is Aeristech, a Leamington Spa-based aerospace and automotive company. Duncan Kerr, CEO said that the programme offered them an opportunity to review the business.
"It helped us to analyse the business to show whether there was something missing in our capabilities or skillsets, or an opportunity we had not thought of. It prompted me to do something more pro-active about marketing and we subsequently recruited somebody. My main motivation for taking part was self-improvement and to make sure I'm improving myself as a leader and I'm not missing out on any skills. It helped me to think about aspects I need to improve and parts of the business that need addressing."
We are delighted to help SME leaders to enhance their business' resilience and recovery from the impact of COVID-19. Over 90 SME leaders have been able to develop their management and business skills and to innovate and grow their organisations through this programme.

Professor Yanguo Jing, Associate Dean Enterprise and Innovation, Coventry University
Coventry University continues to help SMEs via the Help to Grow: Management programme.