Studying at Coventry University kick-started my career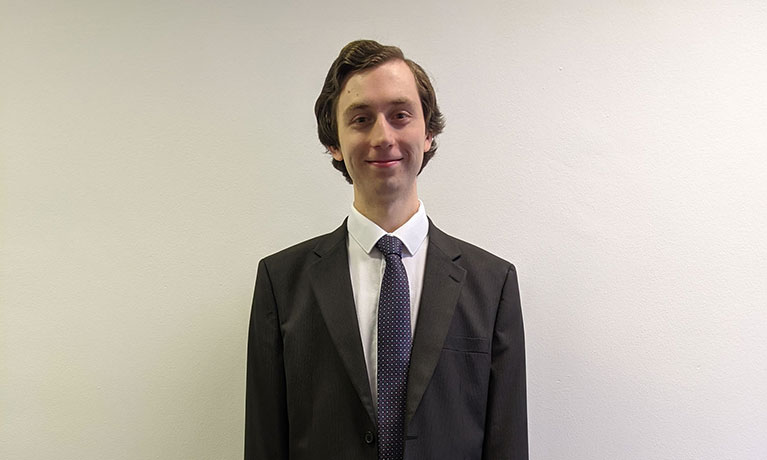 ---
Growing up around my grandparent's footwear business, I would regularly go to warehouses or markets and gain first-hand insights into the world of business. This influence eventually inspired me to pursue a career in business and marketing.
I began studying for a BA in Marketing at Coventry University back in 2016. During the three years I spent on the course, I learnt a lot about the fundamentals of marketing. We covered a wide range of topic areas split into modules throughout the course. Some of the areas that I found particularly interesting included marketing planning, communication psychology, digital marketing, and campaign management.
Upon graduating, I decided to continue studying at Coventry University as I enjoyed my bachelor's course so much. I chose to continue my studies in marketing, opting for an MA in Advertising and Marketing. While I had the chance to work on group projects at undergraduate level, I had far more opportunities for group and practical projects on my postgraduate course. The postgraduate course also helped build on what I had previously learnt at undergraduate level.
How university prepared me for work
The courses I took gave me some valuable experience that would prove to be a great asset for my entry into the world of work. Some practical projects that were particularly helpful included developing a digital marketing plan for HMV, creating a campaign for a live client, and implementing marketing strategies for a hotel simulation game.
I was also given the opportunity to undertake a research internship at the university. For the internship, I had to develop an extensive research article around the extent that chatbots influence the online customer experience and online trust. Research was a skill that I had already developed throughout my studies at Coventry for various assignments. The research internship further helped to improve my research skills around a topic.
The job I do now and the tasks I perform
I am fortunate to have recently joined Dreamscape Design, a digital marketing agency located in the Coventry University Technology Park.
I develop digital marketing campaigns for both Dreamscape and several clients both locally and nationally. A significant part of my job is to create content for clients, including content writing for blogs. Research and writing skills gained throughout my studies have been invaluable, as a great amount of research goes into writing a blog article.
The role also includes several other digital marketing tasks, including managing search engine optimisation campaigns, social media marketing and monitoring client websites. The digital marketing modules I studied at both undergraduate and postgraduate levels have been extremely helpful.
In some instances, I have been able to combine subject interests such as marketing and psychology. A recent example of this is when I wrote and published an article about the colour of psychology in web design for the Dreamscape blog.
Coventry University has given a strong start to my marketing career, one I am looking forward to pursuing further in my role at Dreamscape.
By Aaron Middleton, Digital Marketing Executive, Dreamscape Design