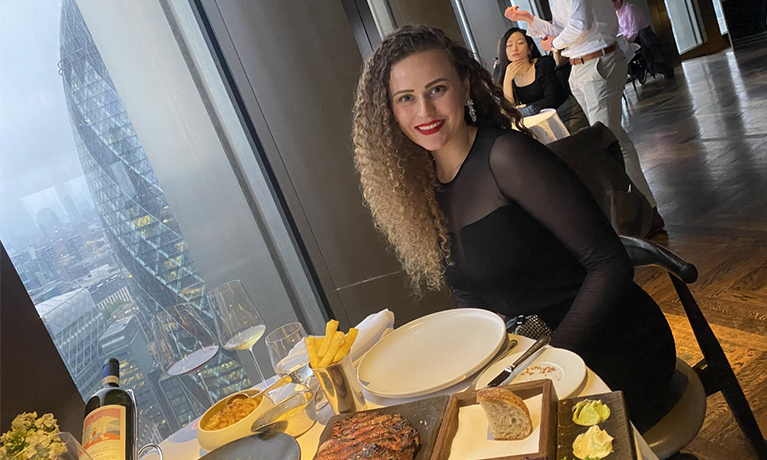 ---
Let your degree fuel your aspirations
I chose my course after I travelled and worked around Europe. I realised I wanted to travel as my job! I found the course at Coventry University London so interesting because it's so practical. There are guest speakers and field trips – it's all very hands-on. It's very up to date, and the lecturers know what they're talking about, which is very important for me.
To anyone who is considering the same course – come here. Just come here. Someone told me this university is one of the best places in London to do this course, and if you want to do it, it's important to study tourism in a place where you can put what you've learned into practice.
I can relate to being unsure about going to university. However, when I travelled, I understood that I needed a stepping stone to start the career that I wanted, and the university was that stepping stone. It's also an excellent place to network and meet people with common visions and perspectives.
The best parts of being a student at Coventry University London are the location and the diversity of students. I've always been keen to get to know people of other cultures, and now I've had the opportunity to meet people who I might not have otherwise met.
The teaching and support are excellent. I've always found help and advice when it was needed, and there's extra help for those who want it. The teachers are so positive and knowledgeable.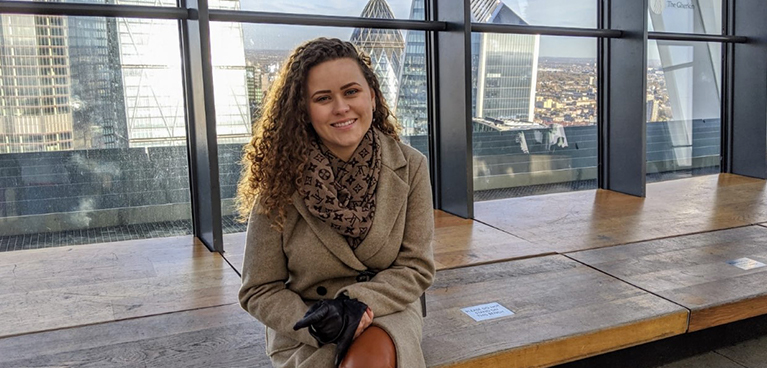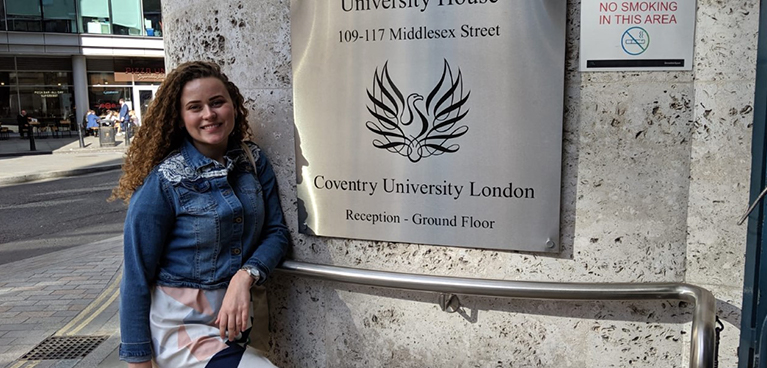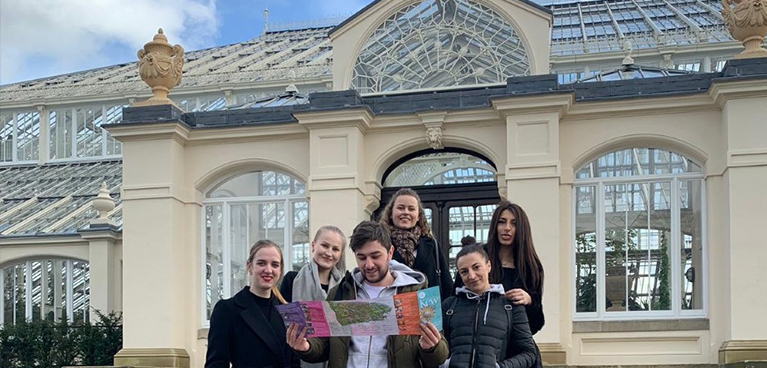 My go-to right now is the Sky Garden! I go in the morning and evening. Hampstead Heath is also great when you feel the need to get out of the city. Buddha Bar is a fantastic restaurant, and God's Own Junk Yard is also cool – definitely a Sunday thing. Also, I love Coal Drop's Yard."
One of my most memorable moments of being at the university was when I arrived by aeroplane to England at 9am and quickly had to find my house using Google Maps. I arrived, got ready, and then had my first job interview at 2pm at 10 Lifestyle Management and got the job! It was for three months, and then I worked for an events company, and then for Starling Bank. There are so many opportunities attached to Coventry University London; you must experience it for yourself.
---
---

Author
Laura Lielbarde
Author Bio
Course
Contact