Lanchester Library: Built for Me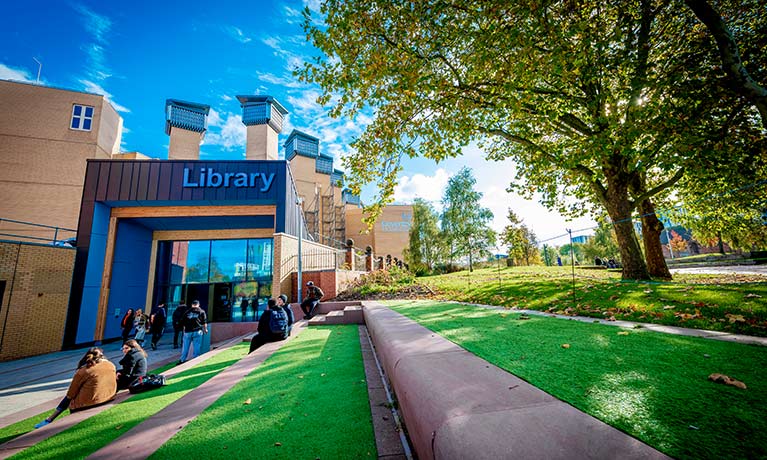 ---
Being a Mathematics BSc student and president of the Vegan Society is bound take its toll on you mentally, but luckily for Laura she's found sanctuary in the Lanchester library.
Our library is an amazing place to go, whether you're looking for the perfect book for an assignment or need to unwind as you study. There's always people around and something going on, so check out Laura's blog below and find out what she loves about our library so much.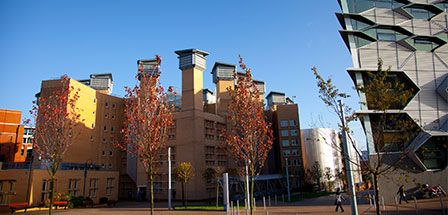 ---
My name's Laura-Jane and I am in the very fortunate position of having lectures in the Engineering and Computing Building at Coventry University. This is not only 'lucky' because of its great facilities, but also because it sits next to my favourite place on campus: The Lanchester Library!
Libraries are perhaps not quite so fascinating in their typical sense, but Coventry University's library is far from your average study place. Every level is customised to meet each and every student's needs and, more importantly, cater to their degree.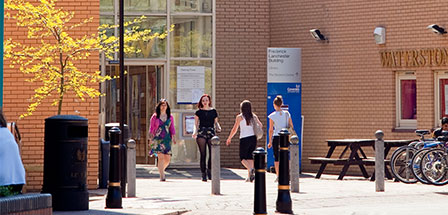 As a Mathematics student who runs the Vegan Society, I need a unique library for many different reasons.
As part of the ground floor, the Maths Support Centre is driven by specialised mathematicians and physicists, ready to help me in research, programming or catching up on lectures I have missed.
---
The first floor
On the first floor, talking is not permitted and three-walled cubby holes with a lamp and desk allow me to escape outside distractions.
The second floor
On the second floor, for those who adore the background chatter, tables are arranged in rows for separate work, but allow me to reach over and vent about coursework stress to a friend every now and then.
The third floor
On the third floor is the 'Disruptive Media Learning Lab (DMLL)' – Mac computers give me the chance to create great art content for society promotional material. Around a quiet corner is a large three-level faux grass area with beanbags and a huge flat-screen which hosts my society for educational film screenings. Beside that are sound-proofed meeting rooms for practicing presentations, enclosed by transparent glass walls that you can write on for brainstorming.
---

Library staff
It's not only about what is in the library, but who. Librarians who guide you in working the online library for extensive review research; lecturers who sit inside offices, happy to help students with extra-curricular work; IT support staff who don't mock you when you fail in downloading the free software given as part of your degree; the DMLL team who invite course criticism and work with students to bring us innovative teaching methods; and, for me personally, developing relationships with University staff who found me a way into being filmed for a movie and making an awesome friend.
---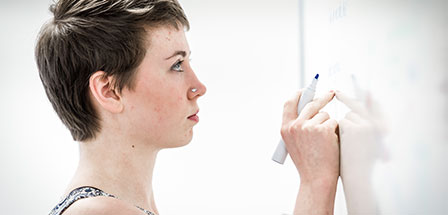 Now's your time
It will always be up to the student to get the most out of their university experience, but this is impossible without being given the right environment to flourish.
Coventry University has done that for me and I could not be more grateful.
---
Author
Laura-Jane
Author Bio
Course
Contact