City Life

Explore Coventry
Coventry has quickly become a student city with a wide range of different cultures and ethnic groups making it a vibrant, welcoming and friendly environment. And our university is situated in the heart of the city centre, meaning everything will be right on your doorstep.
The city is growing every day with the city's history, like the Cathedral and the Lady Godiva legend, standing side-by-side with brand-new developments for shopping, restaurants and cultural entertainment.
This is what makes Coventry what it is today and all of this is here for our students to enjoy.
Let's find out some more…
Theatre and the Arts
No one who enjoys Coventry's cultural diversity was surprised when the city was awarded City of Culture 2021, and the city's theatre, arts and music scene continues to thrive.
The Belgrade Theatre
The Belgrade Theatre hosts an exciting mix of experiences ranging from locally produced performances, comedy shows, and touring West End shows. There is always something on that'll you'll be interested in and students get discounted tickets too!
---
Music
Coventry's tradition of multi-culturalism couldn't be more evident than in its music! The Coventry Music Museum showcases everything from 2-Tone to Bhangra, chart toppers to the local 'Band/Artist of the Month'. And once you've submerged yourself in the musical history, there are plenty of great live music venues to find across the city including; The Tin, The Empire, Kasbah and the CBS Arena.
---
The Herbert Art Gallery & Museum
The Herbert Art Gallery & Museum is award-winning for celebrating the city's culture and history, and the best part is that it's right next to TheHub. There are always different exhibitions running and in the past, have included LEGO builds, Wildlife Photographer of the Year, the story of Children's Television and the Turner Prize.
---
The Godiva Festival
One of the best events to take in as much as possible is Coventry's Godiva Festival. It is the UK's biggest free family music festival and is based in the historic War Memorial Park every year, and is always jam-packed with live music, entertainment, and craft stalls. From local talent to musical legends, the festival always tries to cater for all and if you still need convincing here are just a few acts who have taken to the stage before: Biffy Clyro, Kasabian, The Human League, Newton Faulkner, Kano, Toploader and Coventry's own, The Enemy.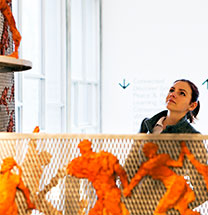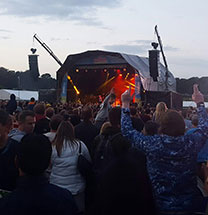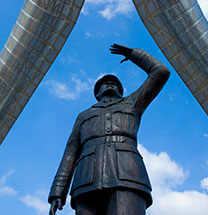 Sport
Being in the middle of England is fantastic when it comes to supporting your favourite team; many local rivalries have been created in all directions over the years and you're never far away from iconic sporting venues such as Wembley Stadium, Edgbaston Cricket Ground or Old Trafford.
The CBS Arena
The CBS Arena is home to Coventry City FC and Wasps rugby union teams and plays host to some of the biggest names in sport and music such as Harry Styles, tennis' Billie Jean King Cup and The Arctic Monkeys.
---
SkyDome Arena
Two of the city's most popular sports are actually more alternative: ice hockey and speedway.
Did you know...?
The attendance record for a Premiership (top-flight) rugby union was broken in Coventry!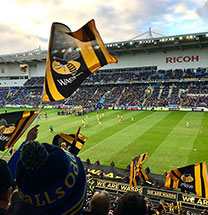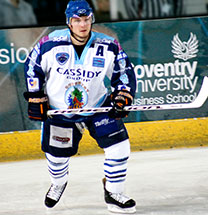 Shopping and Restaurants
Coventry may be brilliantly located for easy access to other major cities such as London and Birmingham, but chances are you'll find all you need, right here.
High Street Shops
You can find major high-street shops at West Orchards and the Lower Precinct Shopping Centre with many offering student discounts.
---
Coventry Market
Coventry Market has a rich history and is one of the most successful in the country. It is open Monday- Saturday each week for you to get your hands on locally-sourced fresh food and other great bargains.
---
Fargo Village
Fargo Village is home to independent shopping and tasty street food. In this one-stop creative village, some of the tenants you might come across include a bubble tea house, Escape Live, a vintage clothing shop, a record shop, an American diner, a Caribbean restaurant, a second-hand bookshop and a micro-brewery!
---
Cathedral Lanes
Cathedral Lanes is being redeveloped as the gateway to the Cathedral Quarter, and has started with the introduction of popular restaurants serving South-American and Asian inspired cuisines.
---
Earlsdon
If you want to explore somewhere new, a 20-minute walk from the centre of campus brings you to Earlsdon. This area of Coventry is lively, particularly at the weekends, with independent restaurants and bars.
Surrounding Areas
The urban city of Coventry is surrounded by beautiful countryside filled with historical towns and villages.
Kenilworth
In the heart of Warwickshire you'll find Kenilworth which is famous for its castle. Kenilworth Castle was once a medieval fortress and Elizabethan palace. Here, you can explore the ruined towers and gardens.
---
Royal Leamington Spa
In the centre of Royal Leamington Spa, you will find the Royal Pump Room and Baths where natural springs were found in the 18th century. The spa town is now also known for its great shopping facilities and nightlife.
---
Warwick
A visit to Warwick wouldn't be complete without seeing Warwick Castle with its lavishly decorated state rooms, its towers and the dungeons. This market town also boasts many traditional tea rooms and antique shops.
---
Stratford-Upon-Avon
We're also nearby to the birthplace of William Shakespeare: Stratford-Upon-Avon. The internationally renowned Royal Shakespeare Company runs performances throughout the year and you can also visit preserved Tudor homes.