Current Projects
We are continually improving our estate and environment to ensure that we deliver high quality learning and living space for our students.
Each year our internal Design and Projects team have their work cut out with the continual improvements we make about the campus.
Our projects range from new builds, major refurbishments through to smaller re-fit works and redecorations. These are all done with the focus of ensuring that the University continues to provide places for excellence for its growing student population.
If you require any further information please contact us by email: estates@coventry.ac.uk.
Lanchester Library
A new front entrance to the Library will incorporate the café into the building and provide a welcoming additional collaboration space for students. A new rear entrance will see the Centre for Academic Writing incorporated into the building bringing all elements of academic student support, (Library, Centre for Academic Writing and Sigma: Maths and Statistics support) within the one building.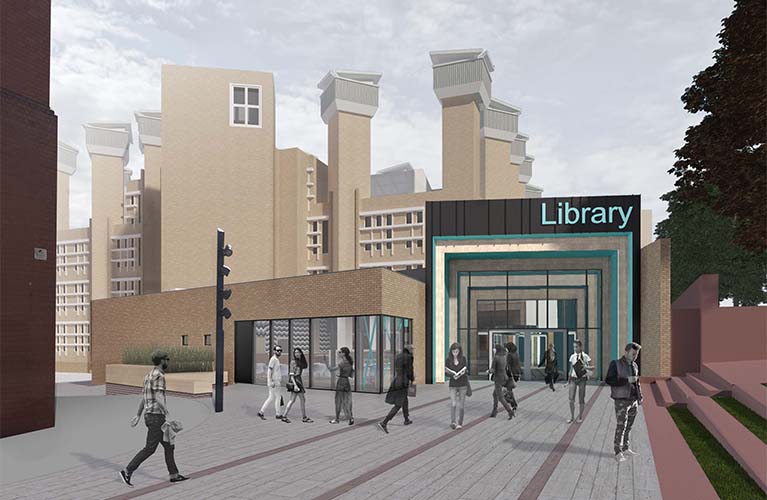 Building work commenced July 2018 and is due to finish in August 2019. The new café space will open in May 2019.
More about the Lanchester Library refurbishment project.
Bishop Gate
Brand new for 2018, Bishop Gate will provide 725 ensuites and studios, in flats of 9 and 10 rooms. Just 5 minutes from the Hub, and close to a major supermarket and everything Coventry city centre has to offer.
Bishop Gate will be perfect for students wanting to be right in the centre of things.
Godiva Place
Brand new for 2018, Godiva Place will consist of a mix of 4-12 ensuite bedroom flats, studios and twudios.
Located just 5 minutes from the University and across the road from a supermarket and local amenities, Godiva Place will be an excellent choice for students wanting to be close to everything Coventry has to offer.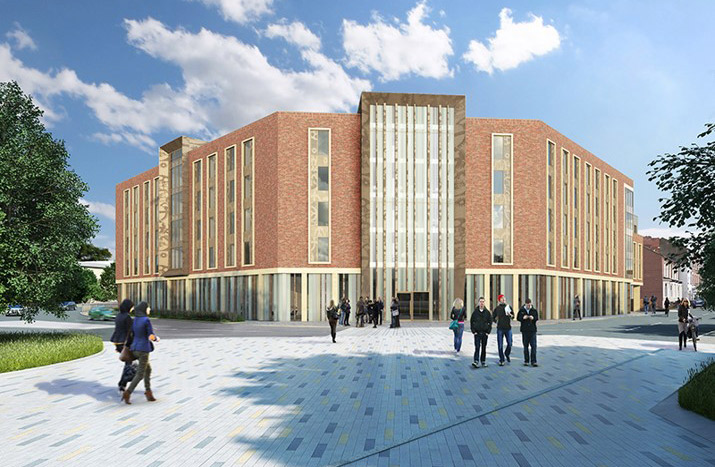 Centre for Applied Low Carbon Propulsion Systems (C-ALPS)
The new low carbon technology centre will open next door to Coventry University's recently-launched £7 million National Transport Design Centre (NTDC), creating a cluster of transport-focused research and development facilities on the university's Technology Park.
Further information on C-ALPS.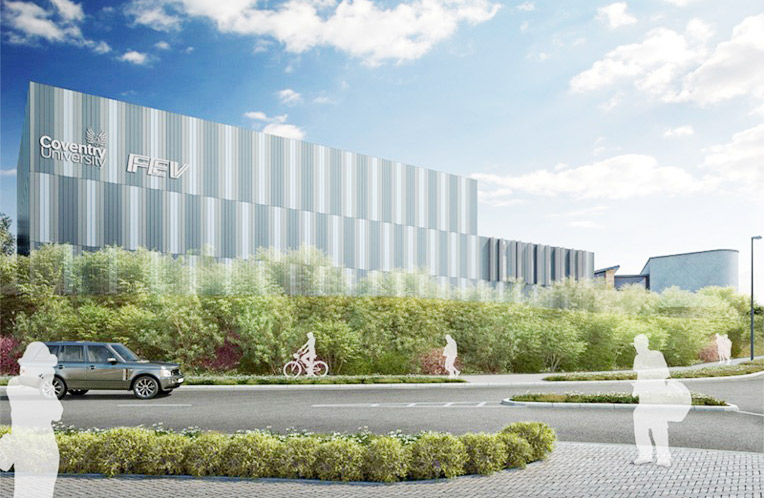 ---
James Starley building (post-demolition)
Options for the James Starley building post-demolition site include landscaping and gardens.