Flexible learning across the CU Group
CU Coventry, CU London and CU Scarborough are all part of the Coventry University Group. Students have the option to study in the city, on the Yorkshire coast, or in the capital.
This major investment in teaching right across the UK means that we can deliver more teaching, flexible learning and access courses to widen participation into further and higher education.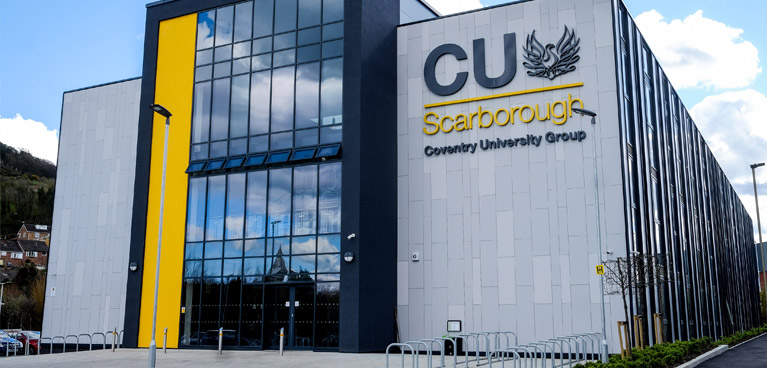 A new campus in Scarborough even means the return of nursing training in the town after 23 years.Read news story...
CU Scarborough now offers a BSc Adult Nursing degree – a move which signals the return of nursing teaching to the seaside down after 23 years. In a bid to address the need for more trained healthcare professionals, CU Scarborough now works with partners including NHS trusts and GP practices to deliver the a 50 per cent practical based nursing course.
CU Scarborough Student stories
---
CU London
Giuseppe Sala, Business Management Student
Having always been put off further education by exam-heavy courses, Giuseppe enrolled at CU Coventry for its alternative teaching models. Now well into his course and thriving, he said he has changed his view on teaching and learning – and is even considering progressing to study for a master's in accounting or marketing.
I was really unsure about what I wanted to do. I just knew I hated exams, they were never my strength. CU London offered four modules each year. And rather than finishing in June like most universities do, I finish in April. This flexible learning really fits in with my life, I have lectures two days a week and on my spare days I can focus on working.

Giuseppe Sala