Student testimonials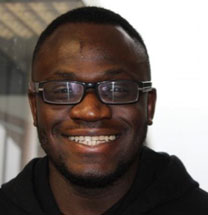 Ayo Awe
Business Management BA
Hyundai UK
One of my main roles was reporting the website statistics back on a weekly basis to see how different models of cars were performing, as well as managing social media accounts. I was also given the responsibility of running a competition for the 2014 World Cup as we were a major sponsor. I worked on a product launch and reported back to my manager after critically analysing the marketing campaign in order to show how Hyundai could improve in the future.
I found that I was given a lot of responsibility, as for a period of time, I oversaw the management of events which is a field that I had never worked in before. This meant that had to manage my time and prioritise very carefully to prevent myself focusing too closely on a single area of work
I feel like I was able to develop a lot of my skills and had the opportunity to use them in real-life situations. I was given an insight into events management, so this allowed me to work on a whole new area of the business.
Royal Association of British Dairy Farmers (RABDF)
One of my main roles whilst working for the RABDF was to manage all aspects of administration for the Livestock 2014 event. This event has over 2000 visitors a year and I was put in charge of ensuring that all the correct information was sent to attendees when required, as well as answering questions from any companies or people attending. Furthermore I was involved in the social media marketing for the event and helped to promote it to a wide variety of members of the RADBF, ensuring that we could attract as many people as possible.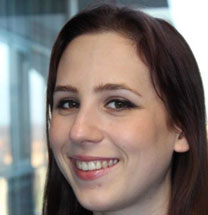 Sara Lloyd-Knibbs
Event Management BA
One of the main skills I learnt on placement was how to overcome obstacles and to prioritise effectively to ensure that I did not waste precious time waiting for issues to be sorted. I also got a very good insight into the agricultural industry and I soon found that I am quite interested in working within this industry in the future.
I also managed to develop the placement into a full-time role, so in the end I was working a full 5 day week, meaning I could support the team a lot more than before.
Lauren Fenton
Accounting and Finance BA
The Business Loan Network - ThinCats
In my role, I was largely responsible for analysing and presenting data regarding the business and its activities. I also handled the legal documentation for the loans made by the company ensuring it was completed and registered correctly.
Understanding the business and its activities was the greatest challenge. As my placement was in the new finance area of peer-to-peer lending, I had to learn a great deal so I could carry out my tasks and answer customer enquiries.
Another tricky aspect was learning thelegal documents and knowing what was needed in each situation because, as an Accounting and Finance student, I had never worked on the legal side before. However, I gained confidence throughout my placement and felt that it gave me new skills that will make me more employable in the future.
The Employment Support Team actually organised for ThinCats to come into University and present the placement in a lecture, making me aware of the opportunity.
Purity Brewing
Whilst I was on placement, one of my main responsibilities was managing the day to day running of the online shop for the brewery. I wasincharge of all the social media campaigns for the brewery, as well monitoring and updating the website when required. I over saw 3 new product launches and also the opening of a new brewery whilst I worked at Purity.
The main challenge that I faced was that this was my first full-time role.It took a bit of adjusting to get used to working in a professional environment on a daily basis, however, I adapted after a few months.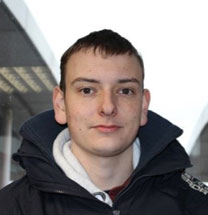 Alex Cosgrove
Advertising and Marketing BA
The University helped me to tailor my CV and Cover Letter to a high standard. Although I personally sourced the placement through LinkedIn, I still had regular contact with my Placement Advisor and Employment Personal Tutor in order to keep them updated whilst preparing for interviews.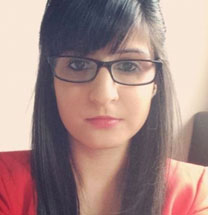 Gurpreet Dhaliwal
Business and Human Resource Management BA
Rolls Royce
As part of my role, I had daily meetings with my team to discuss the current issues within the business. This really improvedmyproblem-solving skills and made me more solution- orientated. Furthermore, I worked in a large team and communicated with a range of 50-60 people depending on the needs of the business, which improved my communication skills and confidence working in large teams.
The greatest challenge that I faced was moving away from home for my placement year. I have previously commuted from home to attend university so it was a real change to move away from my family.