Student Blog - 5 Reasons to Love Coventry City
Josh is currently studying Adult Nursing BSc and is one of our January starters.
As you can tell from his writing, Josh is passionate about his life in Coventry and believes his decision to move here from small town life in Halesowen, is one of the best he's ever made.
Below you can see his reasons why he feels Coventry is such a great city to live in. Come and spend some time with us and we're sure you'll agree too!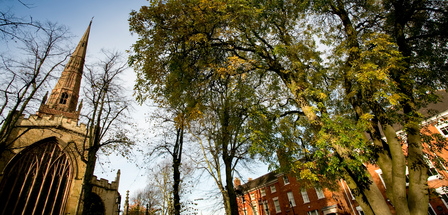 Picking a university is difficult. You've got to decide what you want to study, and just when you think the hard part is over, then you have to decide where. Thinking about going away (or staying at home) to study can be scary.
But here are the top 5 reasons I know I made the right decision when I chose Coventry. They may just help you work out what's important for you!
1
Location, location, location
Coventry's positioned just perfectly for me. It's smack bang in the middle of the country, my home town is only a 40-minute drive away, and if for any reason I ended up without a car, then the public transport links here mean I'd never be stranded.
Did you know from Coventry it only takes 50 minutes via train to get to London?! Even closer is Birmingham - hop on a train from Coventry and you'll see the silver and blue spots of Selfridges in under 20 minutes! Impressive right?
---
2
City living
Maybe it's because I come from a town so small no one has heard of it, but living in a city was a must for me. I have to say, on the city-size-scale (yes I made that up!), Coventry is just perfect for me. I didn't fancy anything huge, Birmingham was too large for me, but on the other hand, campus universities were too remote and removed from everything else.
I wanted somewhere I could easily walk to everything I'd need, but had enough going on to keep me occupied. Coventry hit that sweet spot and the rest is history!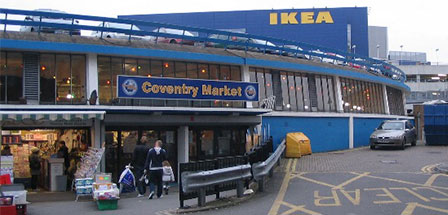 ---
3
Fargo village
Fargo village wasn't around when I first moved to Coventry, but it's fast become one of my favourite parts of the city. It's totally unique, but with a very familiar feeling - like Camden, or the Custard Factory in Birmingham but much, much better in my opinion. Coventry's 'creative quarter' provides a real contrast to the rest of the city, and always has something going on. Whether you're looking for a refreshing pint, a sweet treat, or the perfect gift, Fargo Village is the place to find it!
---
---
4
Coventry market
Student budgets can be tight. It can be hard to cram in those 10 Fruit 'n' Veg experts tell us we need each day, but in Coventry that's one less thing to worry about. The market's fruit and vegetables are fresh, tasty and most of all cheap! What more could you want?! Well, in Coventry market there's plenty on offer. Pick up your Halloween or fancy dress costumes ready to go, or find all the bits you need to make your own; again, all at the most affordable prices.
Cost of living is something that was definitely close to the top of my list when deciding where to study, and Coventry market has really helped curb my living costs since I discovered it.
---
5
The people
Did you know Coventry's been voted 3rd happiest student city?!* It's true! And in part that's down to the brilliant people here, students and locals alike. Coventry is wonderfully diverse, and in my experience for the most part, we're a friendly bunch. I've struck up many conversations waiting for the bus, or whilst out shopping, and my neighbours are so friendly they even baked us a cake when we moved in - I certainly never expected that in a city!
*Sodexo survey 2017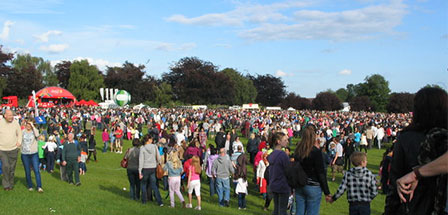 ---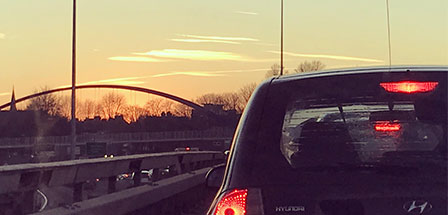 Remember we always love to hear what your favourite things about Coventry are too!
Make sure you share your thoughts with us across our social media channels.
You never know, we might just share your post with the rest of our world.