Publications
Institution as Praxis: New Curatorial Directions for Collaborative Research
Edited by Carolina Rito and Bill Balaskas
Sternberg Press, 2020.
How are curatorial and artistic practices advancing new research methods? Institution as Praxis: New Curatorial Directions for Collaborative Research explores new curatorial and artistic practices that contribute to the expansion of institutional, practice-based, and collaborative research methods. This publication offers an overview of how creative practices are modifying the ways we think about knowledge production and research in the cultural sector and in academia. This exploration enquires the invention of manifold research methodologies and contributes to think of strategies to de-universalise and de-neutralise the rigid epistemic schemata of inherited disciplines.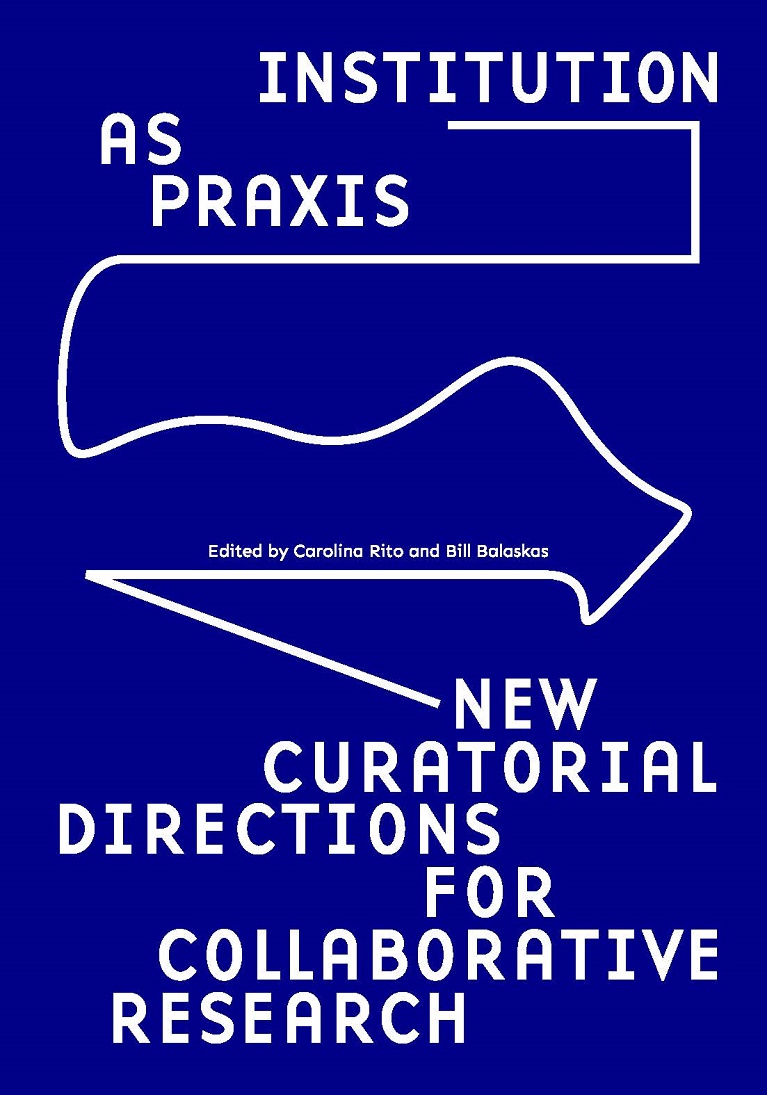 Available on Sternberg.
Body, Space, and Place in Collective and Collaborative Drawing
Edited by Jill Journeaux, Sara Reed and Helen Gorrill
Cambridge Scholars Publishing, 2020.
This book's key themes are linked through the concepts of body, space, and place. The location of the body in art has always been central, but the exploration of it here, in relation to place and space, uncovers a wide range of exciting and different contexts, relationships and materials. Space is examined through the practice and theorisation of drawing, through the ongoing artistic practices of the authors, and the writings of Berger and Derrida in relation to making, viewing and understanding the drawing process. Place is examined through unique approaches to considering drawing, through multiple consecutive and site-specific places, through place as a changing and temporal site, and through the idea of the 'non-place'. The contributors in this volume include academics, artists, dancers, researchers, designers, and architects from across the globe.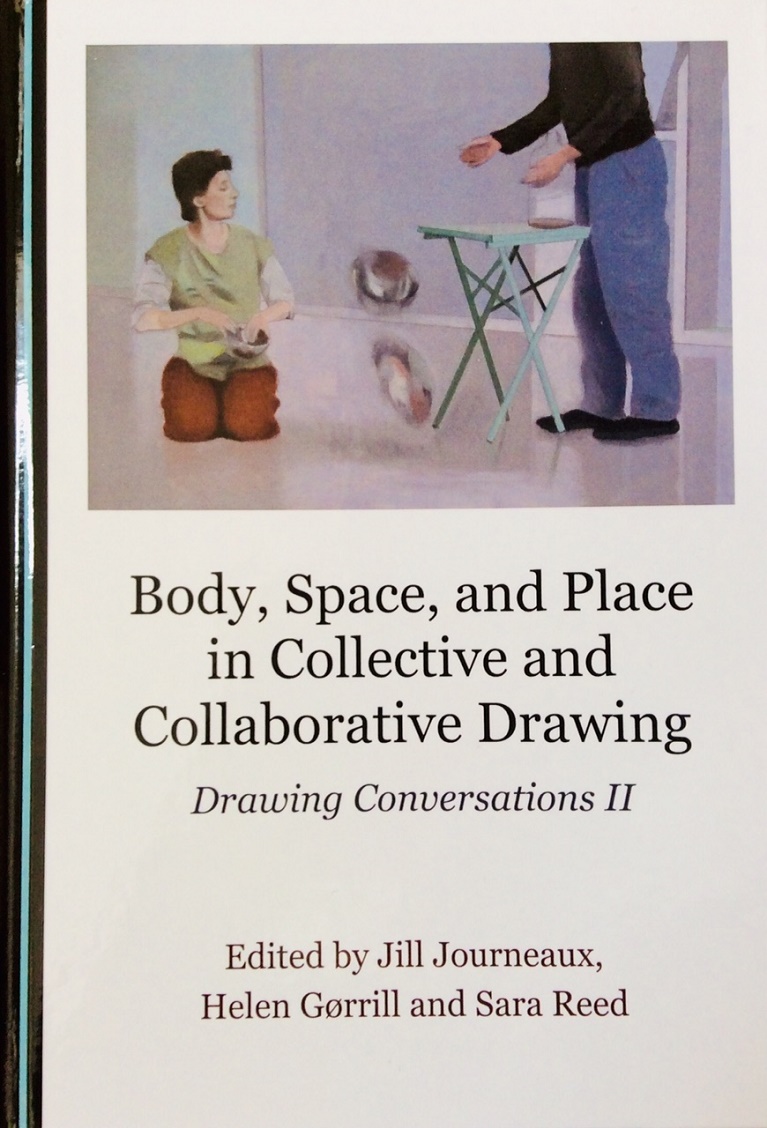 Architectures of Education
Edited by Nick Axel, Bill Balaskas, Nikolaus Hirsch, Sofia Lemos, and Carolina Rito.
e-flux Architecture, 2020.
Image credit: Nottinghamshire Consortium of Local Authorities Special Programme (CLASP) infants school at the Milan Triennale, 1960.
As much as schools are places for learning, they can also be sites for unlearning. Over the past one hundred years, schooling has been a scene of revolutionary struggle, with novel architectural forms and pedagogical techniques being invested with the hope of better, or at least different futures. And when this hope has encountered the limits of the institution, it has spilled over its walls and into the streets, in search of more suitable spaces for the learning to be done. With the proliferation of new learning models, platforms, and technologies, both the classroom and the student of tomorrow may look nothing like they do today. Architectures of Education is a collaboration between Nottingham Contemporary, Kingston University, and e-flux Architecture, and a cross-publication with The Contemporary Journal.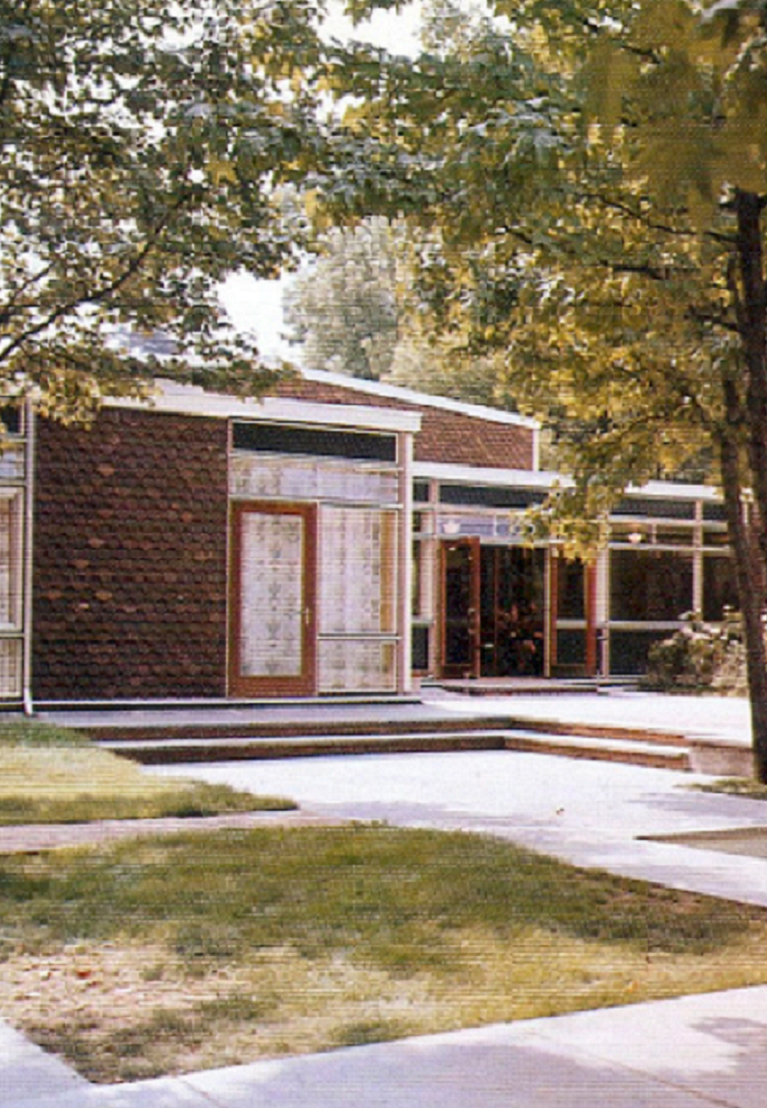 Available on e-flux.
Shaping Remembrance From Shakespeare to Milton
Cambridge University Press, 2018.
Whether situated in churches or circulating in more flexible, mobile works - manuscript or printed texts, jewels or rosaries, personal bequests or antique 'rarities' - monuments were ubiquitous in post-Reformation England. In this period of religious change, the unsettled meanings of sacred sites and artefacts encouraged a new conception of remembrance and, with it, changed relationships between devotional and secular writings, arts, and identities. Beginning in the parish church, these chapters move beyond that space to see remembrance as shaping dynamic systems within which early modern men and women experienced loss and recollection. Removing monuments from parochial or antiquarian concerns, this study re-imagines them as pervasively involved with other commemorative works, not least the writings of our most canonical authors. These far-reaching, flexible chapters combine three critical strands - religion, materiality, and gender - to describe the arts of remembrance as material and textual remains of living webs of connection in which creators and creations are mutually involved.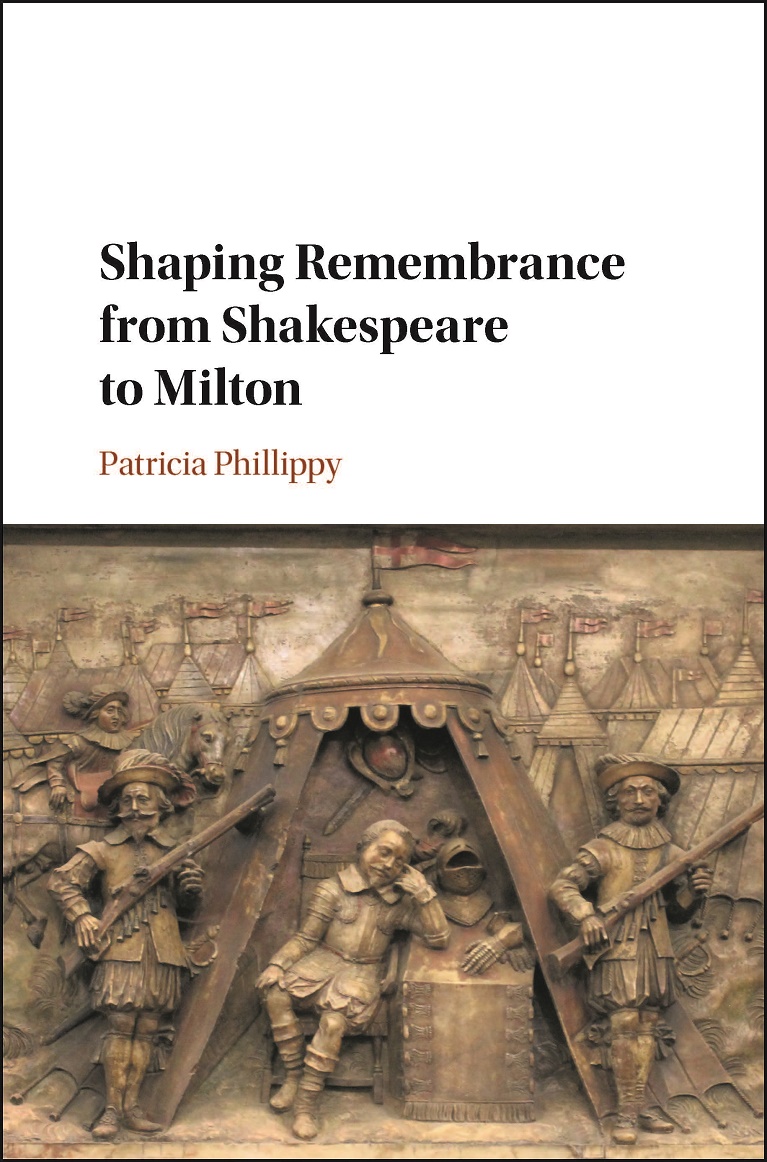 Available for download at Cambridge Core.
Six artists celebrate Enid Marx & the British Folk Art Collection
Compton Verney Art Gallery & Park, 2018.
This book was produced to accompany an exhibition of the same name that ran throughout 2018 at Compton Verney Art Gallery. The interventions style exhibition, curated by Jill Journeaux, consisted of new works made by six artists in response to the Enid Marx and British Folk Art Collections housed at Compton Verney. These works provoked conversations with work by Enid Marx, objects in her personal collection of Popular Art (also housed at Compton Verney) and the artefacts in the British Folk Art Collection. The six artists were joined and supported in their enquiries by three researchers; Imogen Racz, Pilar Montero Vilar and Lotte Crawford, whose texts provided a context for the project whilst offering new insights into the work of Enid Marx and of the six artists.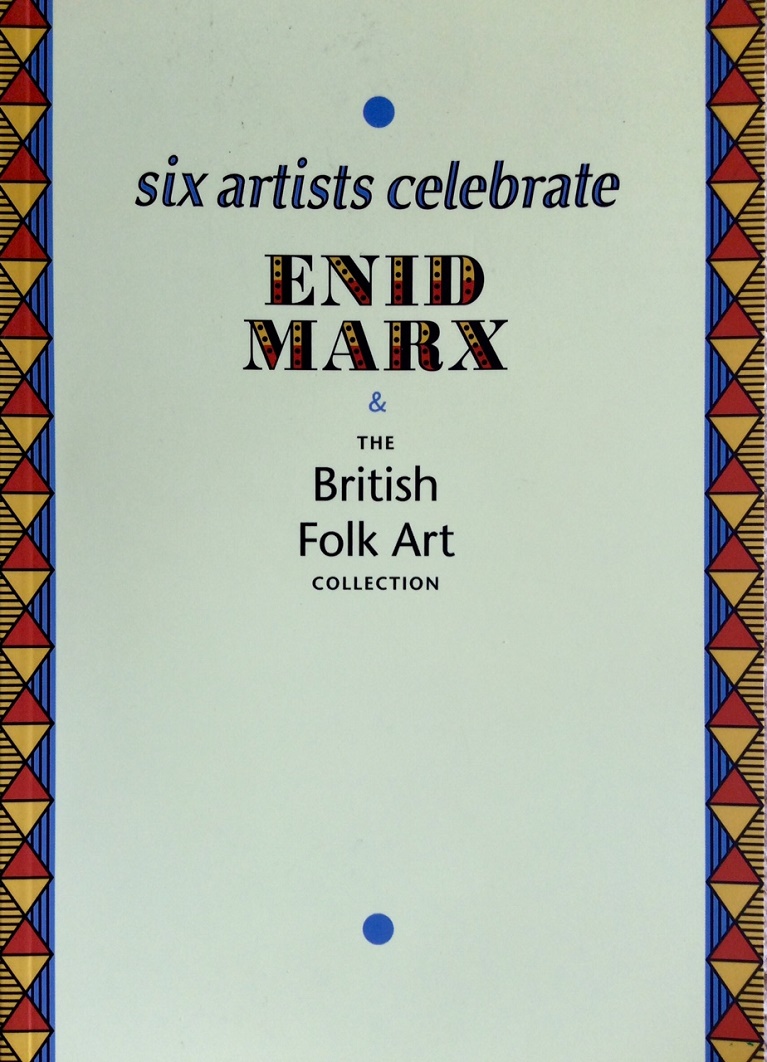 Collective and Collaborative Drawing in Contemporary Practice
Cambridge Scholars Publishing, 2017.
Whilst both collective and collaborative drawing is being widely explored internationally, both within and beyond educational institutions, there is surprisingly little serious research published on the topic. This book considers what happens, and how, when people draw together either in the form of a collaboration, or through a collective process. The contributions here serve to establish the field of collective and collaborative drawing as distinct from the types of drawing undertaken by artists, designers, and architects within a professional context. The volume covers conversations through the act of drawing, collaborative drawing, drawing communities, and alternative drawing collaborations.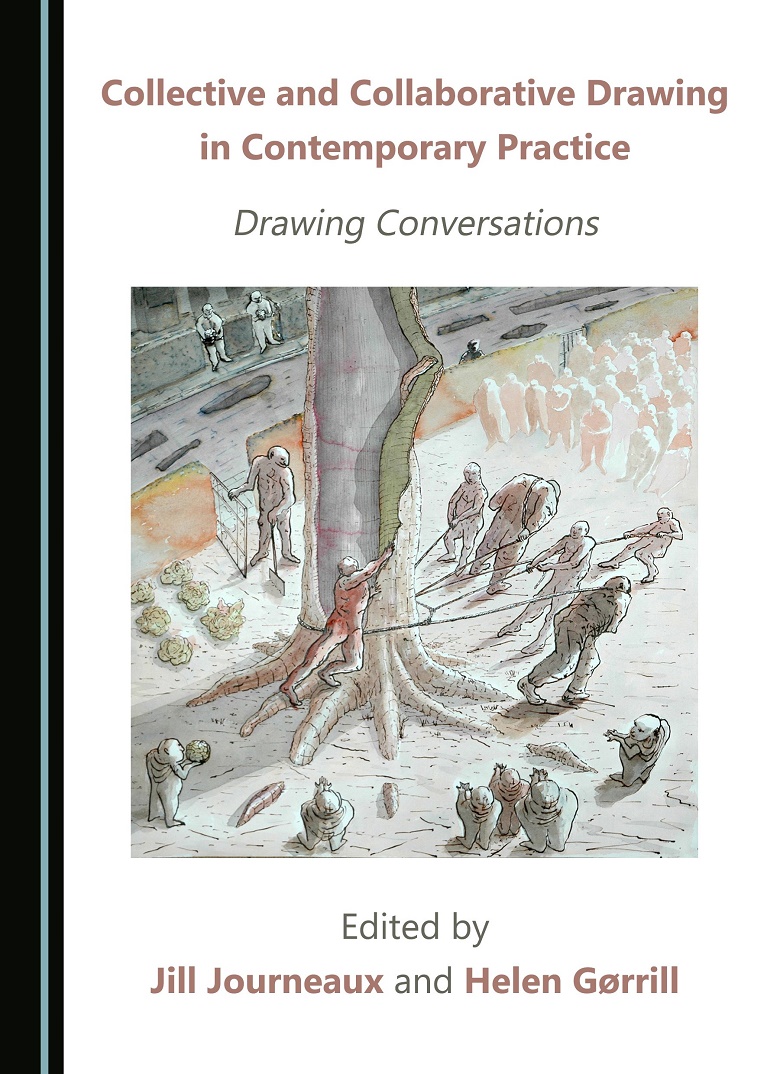 Critical Exchange: Art Criticism of the Eighteenth and Nineteenth Centuries in Russia and Western Europe
Peter Lang, 2009.
This collection examines the development of art criticism across Russia and Western Europe in the eighteenth and nineteenth centuries. Art criticism articulated local ideas about functions of art but, more importantly, it also became one of the most responsive fields in which a larger, transnational European exchange of ideas about the role of critical discourse could take place. Art criticism of this period was also rich in rhetorical strategies and textual diversity. International contributors to this volume, who include art historians, cultural historians, and specialists in critical and philosophical discourse, examine the emergence of art critical discourse in a variety of cultural and geo-political contexts.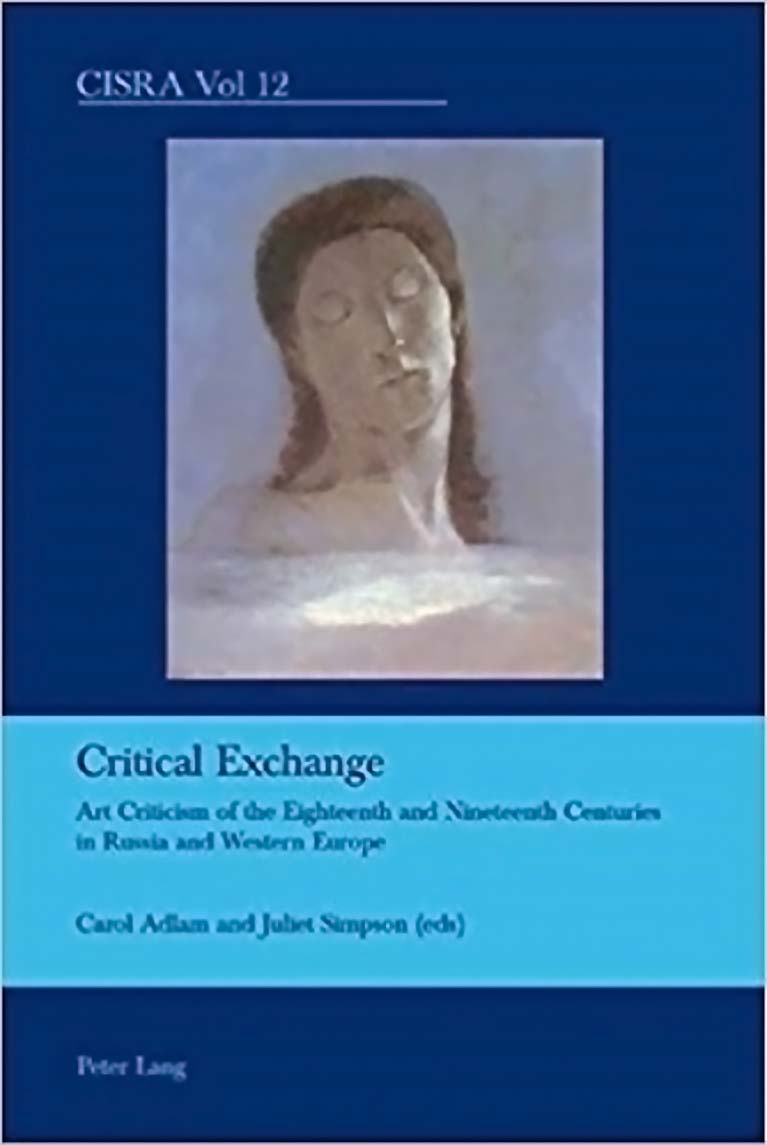 Jules Flandrin (1871-1947): The Other Fin de Siècle
Ashmolean Museum, Oxford, 2001.
A loan exhibition of seventy-two paintings, drawings and works on paper drawn from numerous collections in France with an accompanying scholarly catalogue (in association with the AHRC, Musée d'Orsay and CNRS, Paris, the Ashmolean Museum, Maison Française d'Oxford, Buckinghamshire Chilterns University College).