Enabling students with neurodiversity in Argentina and Mexico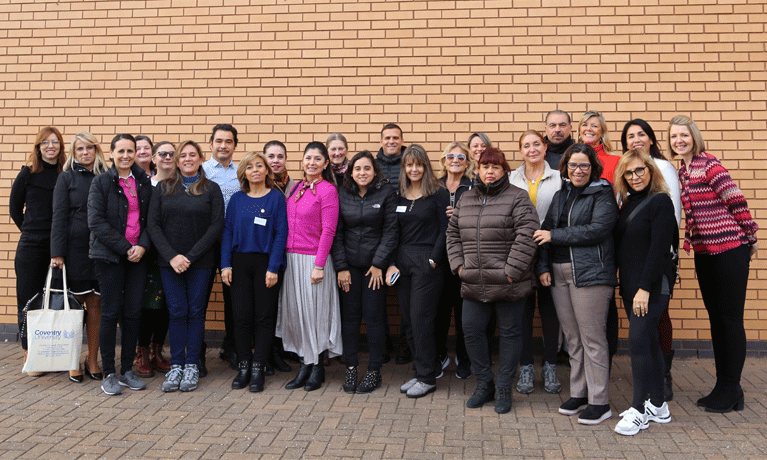 ---
Wednesday 12 February 2020
Press contact
---
The Centre for Global Learning: Education and Attainment (GLEA) launched their Enabling Students with Neurodiversity (ENTENDER) project by welcoming partners from across the globe to Coventry University between 4 and 7 February 2020.
Neurodiversity is an umbrella term for conditions that are traditionally considered neurologically atypical, and can include Dyspraxia, Dyslexia, Attention Deficit Hyperactivity Disorder (ADHD), Dyscalculia, Autistic Spectrum and Tourette's Syndrome.
Research suggests that people with these conditions are often marginalised and as a consequence can be at a disadvantage both socially and economically. This can result in low self-esteem and lead to underachievement, low employment and dependency.
The project aims to address this by working with schools, parents, universities and employers in the Latin America region to introduce interventions that will support students to have positive experiences, promote their strengths and succeed in higher education and beyond. It will also look to support neurodiverse students by enhancing teachers' understanding of ways in which to adapt learning spaces and teaching approaches to be more inclusive. Partners will share, develop and embed existing good practice between institutions, nationally and internationally.
At the kick off meeting earlier this month, project partners from Spain, Greece, Italy, Argentina and Mexico visited GLEA at Coventry University to participate in a good practice visit aimed to highlight the positive work currently being undertaken in this area. This included workshops delivered by the disabilities team at Coventry University, student speakers from Coventry University Students' Union, a visit to the library, and a talk delivered by one of GLEA's PhD students, Kate Blundell.
Bringing the visit to a close, external speakers from Cappfinity, SEND Group and the British Dyslexia Association shared different approaches and practice for partners to consider using across their institutions.
Partners from Argentina and Mexico followed onto the University of Turin in Italy to continue their good practice visit, before going back to their home institutions to collect baseline data on practice in their local areas.
A website is currently being designed by one of the work package leads to disseminate project updates and progress, and will be available very soon.
ENTENDER is an ERASMUS+ project involving nine universities across Europe, Argentina and Mexico. Led by Coventry University's Professor Lynn Clouder, it will run between 15 January 2020 and 31 December 2022 – find out more.