Coventry University research centre presented with prestigious gender equality award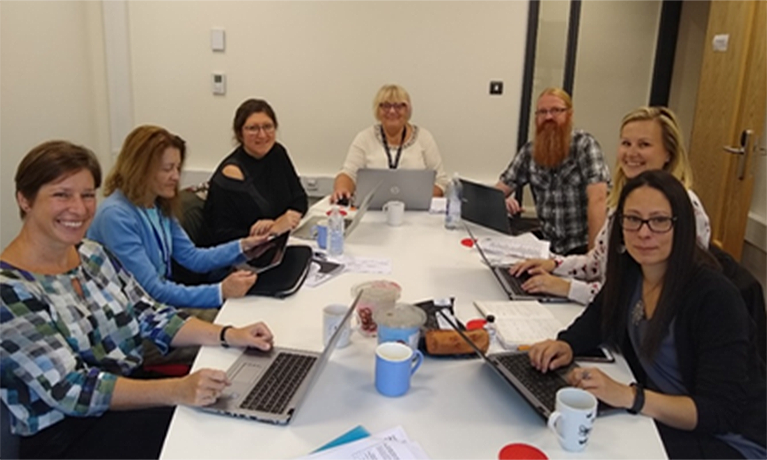 ---
Monday 18 May 2020
Press contact
---
The Centre for Trust, Peace and Social Relations (CTPSR) has been presented with an Athena SWAN Bronze Department Award in recognition of its commitment to promoting gender equality.
Established in 2005, the Advance HE's Athena SWAN Charter recognises and celebrates good practices in higher education and research institutions towards the advancement of gender equality.
CTPSR has a gender balanced leadership team and 53% of its academic staff are women. With just under a third of staff coming from countries outside the UK, CTPSR has developed a diverse, outward-looking and vibrant team.
CTPSR is proud to receive an Athena Swan Bronze Department Award, in recognition of our commitment to gender equality in all our work. This award endorses the strong, inclusive working culture which we have consciously and deliberately nurtured since CTPSR's inception, and which is instrumental in attracting talent and funding to our centre. The award also underscores the contribution that all our staff, students and partners make to the life of our centre, on which we will continue to build.

Thea Gibbs, Director of Operations, CTPSR
The centre prides itself on being values-driven in its research and operation, meaning that what they do and how they do it are equally important. The Athena SWAN Charter provides a continuous reminder of the responsibilities institutions have to people-centred approaches.
Gender equality, diversity and inclusion are central to the Centre's leadership, from the management and development of our research groups that celebrate leadership by early-career and mid-career staff, to the leadership of our cross-Centre functions.

Mike Hardy, Executive Director, CTPSR