World Social Marketing Conference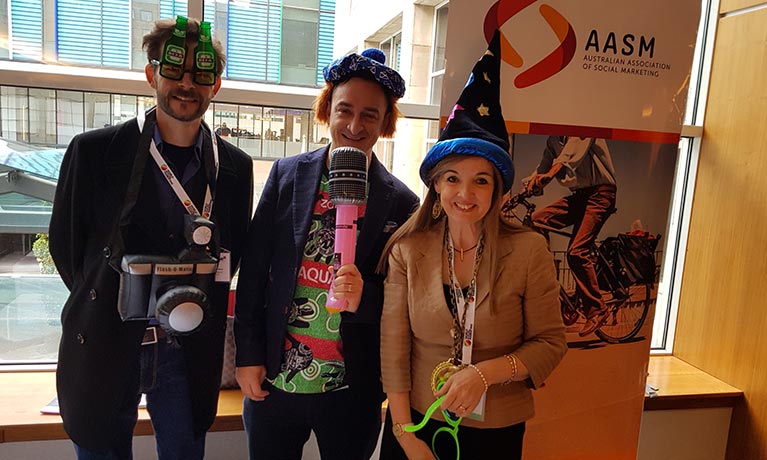 ---
Thursday 06 June 2019
Press contact
---
Professor Sally Dibb was Academic Chair of the World Social Marketing Conference held in Edinburgh on the 4th and 5th June. Social marketing uses ideas and tools from commercial marketing to change behaviours in ways that will improve individual and societal wellbeing.
Climate change, addiction and financial wellbeing are a few of the wicked problems which social marketers tackle. The World Social Marketing Conference aims to build a global movement that will nurture, develop and spread good practice in social marketing.
Held every two years in different global locations, the conference brings together academics, practitioners and policy makers to share research ideas and best practices. 300 delegates attended this year's event, with 180 papers and posters coming from every continent except Antarctica. Global health, climate change, addiction, financial wellbeing, security and promoting equality were among the conference themes. In her opening speech, Sally spoke about the implications of global turbulence for the changing social, political, environmental and economic landscape and its profound implications for the health and wellbeing of people and the planet. She also praised social marketers for the difference they are making through their inspirational and impactful work.
Conference highlights included a plenary speech from Nancy Lee, whose social marketing article with Philip Kotler in 1970's helped establish the discipline. Delegates also enjoyed the piping in of the Haggis at a lively conference dinner and an inspirational pre-dinner speech from round-the-world-in-80-days endurance cyclist Mark Beaumont. Opportunities to catch up with old friends and build new networks were plentiful.
For more information visit the conference website.